It's hard to believe that we've been dealing with COVID for almost 3 years now. So much has changed during this time. COVID has become a part of everyday life that it's even been incorporated into our favorite TV shows as well. I'm still not used to that one. LOL
If you've been reading for a while, you know how hard I worked to shield the boys and I from the pandemic. Gavin is immunocompromised, Elliott has asthma, and even though Emmett and I don't have anything that really puts us at greater risk, we still didn't want it.
Elliott ended up testing positive earlier this year and that was our first bout with COVID in our house. Everyone else managed to avoid it at the time. Fast forward to December and we've been hit once again. This time I was the first to test positive and then Gavin tested positive earlier this week.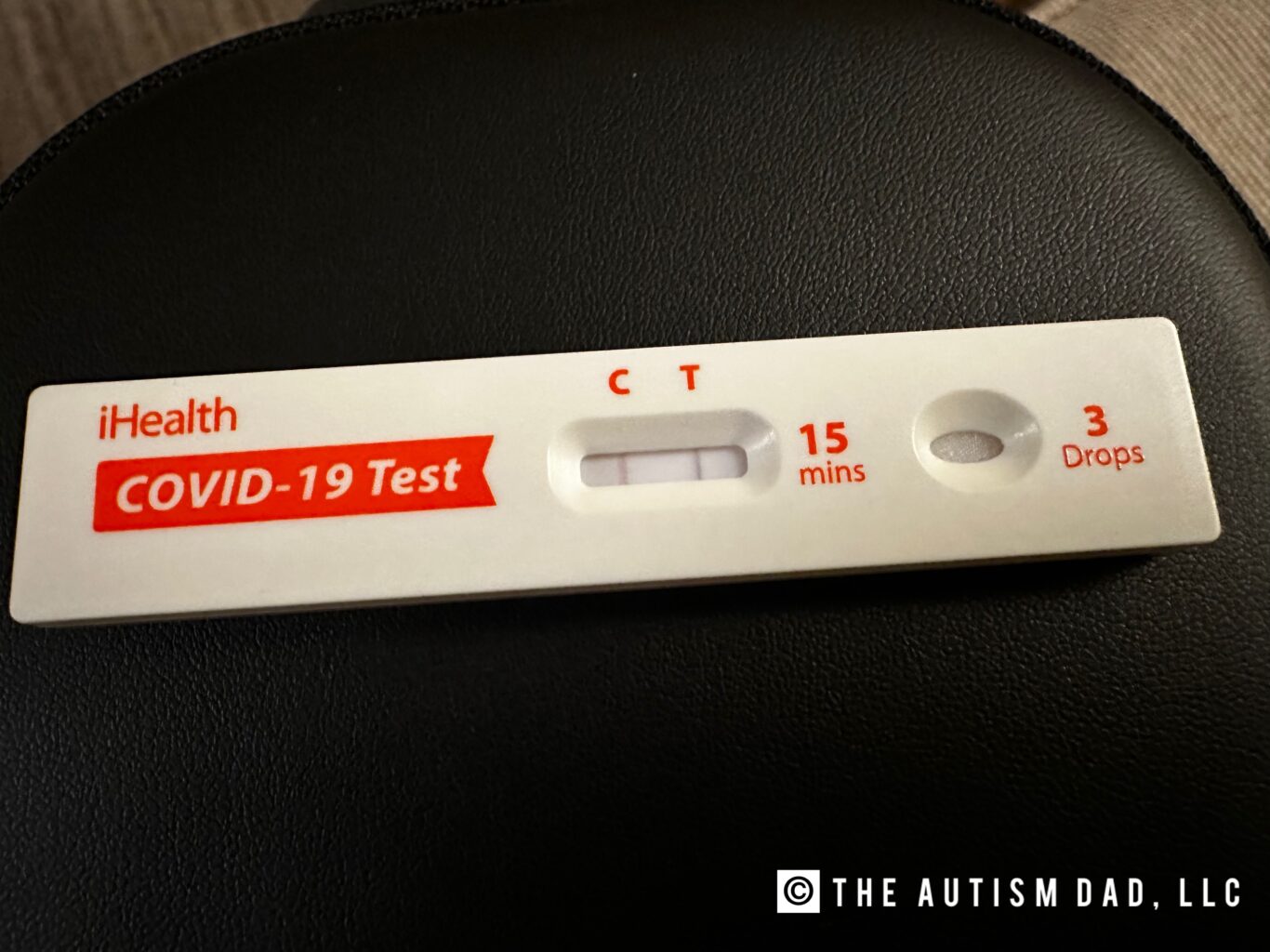 Both of us are fine. It's been very mild for me and I'm out of quarantine and feeling much better. Gavin has mild cold/flu symptoms but is otherwise doing just fine.
I've been so worried about Gavin getting sick. I've done everything right. We're all vaccinated and boosted, and we were getting the Omicron booster next week but that will have to wait now, at least for Gavin and myself.
For the last few years, my worst fear was Gavin getting COVID because his immune system is broken. I feared that he would end up like so many others who were at high risk. That fear was so great that we spent 15 months on lockdown until he was able to be vaccinated.
That feels so long ago now.
When Gavin tested positive this week, however, I was calm and didn't freak out. I realized that the reality is, while he is severely immunocompromised, his twice a week IVIG infusions are doing their job. As long as he's receiving his treatments, he's actually going to be in a pretty good place. When COVID first appeared on the scene, it was really scary and I was constantly worried about Gavin. Time has passed and we've learned so much more. We have vaccines, medication, and have a better understanding of how to manage the symptoms.
It's still a problem but we're learning to manage it better.
Anyway, I called his immunologist because I wanted to make sure she knew and there wasn't anything I needed to do.
She opted to call in antivirals in case he suffered complications over the weekend. Outside of that unlikely scenario, he just needs to isolate, rest, stay hydrated, and keep up with his treatments.
Realistically, Gavin's in a better place to fight this off than any of the rest of us. Not only is he vaccinated and boosted, he's also receiving COVID antibodies during each of his IVIG infusions every week. While his personal immune system doesn't work, the one he receives through treatment is basically supercharged.
As parents, we all want to protect our kids. As a special needs parent to a child who is considered medically fragile, that protective instinct goes into overdrive. I've been living in this overprotective, hyper-vigilant state for way too long. It's exhausting.
It's interesting how I'm currently living through what has been my worst fear for the last couple of years, and I'm good. Am I glad he has COVID? Of course not! But I have a much more practical view point now. I know he's going to be fine and I've been able to let go of most of those fears that have been driving my decisions for what feels like so long now.
Elliott and Emmett are symptom free and continuing to test negative. I'm fatigued but better, and Gavin woke up this morning feeling more like himself. He's going to have to finish his quarantine but that's not a huge deal for him because it prefers to be alone in his room anyway. If anything, he's enjoying getting a break from being pulled away from his self-isolation to come spend time with his family. Lol