Rather than break this into a few different posts, I figured I would write these updates into one post, complete with videos and pictures from the last few days.
So much has happened this week and as usual, I've fallen behind a bit. Now it's time that we play catch up… 
Let's begin with the boy's return to Occupational and Speech Therapy this week.

They've been off for a month or so due to the holidays and sickness. Both Emmett and Gavin were thrilled to get back at it.  Gavin's in Speech while Emmett's in Occupational Therapy. Both of the boys did well and they had a great time.  Check out the video and pictures of the boys in action..  ☺
https://youtu.be/4KibPu9MGag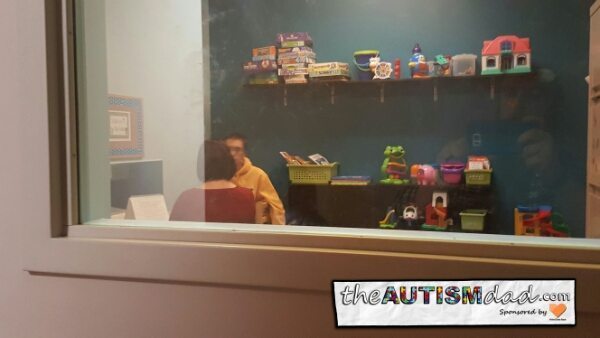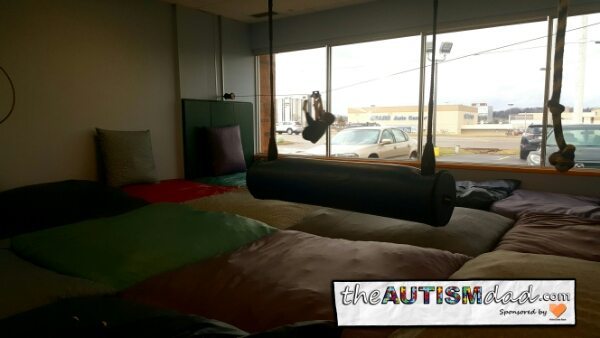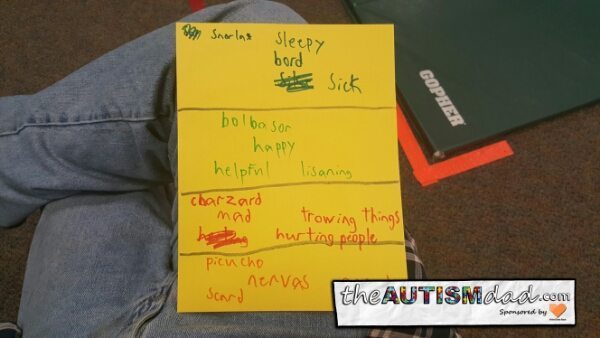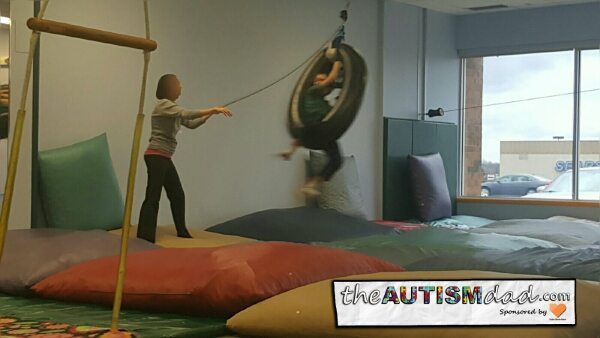 Next up is family therapy. Dr. Pattie gifted the boys with silly string and my God did they have fun with that. They had fun with that all over the playroom.. They also singled out some poor schmuck and covered him in silly string as well. 😁
Therapy was fun and the silly string took the edge off of learning about Gavin's heartbreaking nightmare.
https://youtu.be/MfivlSneEk8
This update wouldn't be complete without sharing a picture of Gavin's birthday. It was a quiet birthday and we celebrated at Lizze's parents house.
Grandma and Grandpa picked Gavin up earlier in the day and spent the day with him. He picked out his present and made sure to use some of his money to get something for Elliott and Emmett as well.  ☺
They went out to lunch and we met them at their house after dinner to celebrate. It was really nice to be there. Gavin was happy and had a great birthday.
Unfortunately, we had to cut it short because Gavin began suffering from major reflux and it was already late. He's feeling better now but was miserable when this happened.
Next up. I wanted to share what the last few night have been like. Lately, Emmett and I have been into playing Uno again. He's tough to beat and I'm really trying to win. 
The picture below shows one of our many Uno games.  This was a special game because Elliott asked to join us and he never wants to play games like this.  
We all had fun and must have played six or seven rounds that night.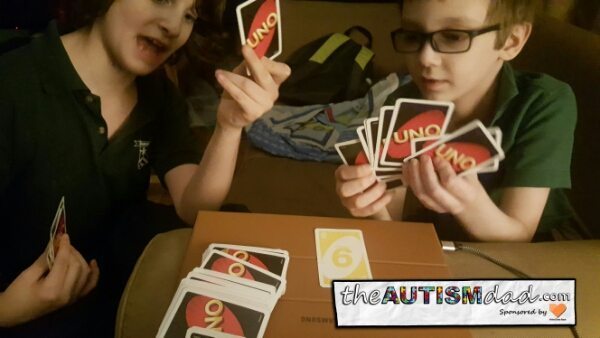 We also celebrated a couple of victories. While most of the week there was a great struggle with Emmett's shoes and socks (yes, even the new ones), there were a few times where he totally owned those shoes and socks.
There's no rhyme or reason for the success at least not that we know about. Regardless, this is worth celebrating and I'm super proud of Mr. Emmett
Last but certainly not least, we have Mr. Elliott. He's been doing a kickass job with his homework this week.  Homework doesn't always go so well with Elliott. This week however, he's done an awesome job. As with Emmett, I've no idea why things are different but I'm just going to roll with it…  ☺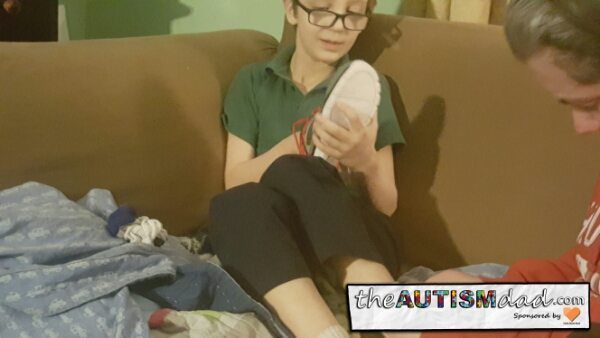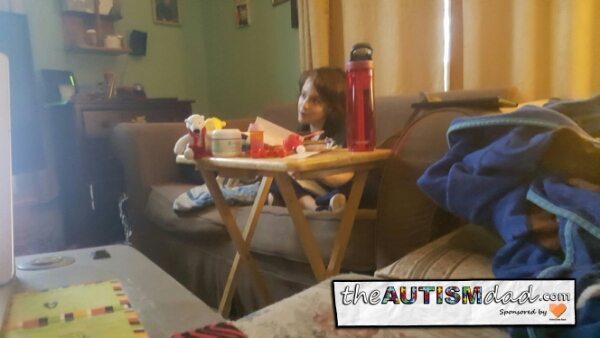 Finally, we had another amazing visit from our Vivint service guy. We needed to get something updated in regards to the cameras. He was there on time and was able to complete the update without any issues.
I usually hate having people come into our house like this but Vivint is one of the few exceptions.