What typically happens is Emmett will be put to bed in his bed. If he can't fall asleep after a preset amount of time, he could quietly move into our bed and we would move him back after he falls asleep.
We've been increasing the amount of time he must try in his own bed and have reached sixty minutes.
Lizze and I were really struggling with this because it made bedtime much more challenging than it could be.

About a week ago, something occurred to me. Lizze and I have often discussed that we suspect Emmett found comfort in the light on my nightstand. We tried all kinds of lights in his room but nothing ever really worked.
In a last desperate attempt to help him work through this, I moved my light into his room, plugged it in and turned it on.
That was about a week ago and ever since then, he's fallen asleep in his own bed. You can see the light in the picture below. It's nothing special but uses an LED bulb.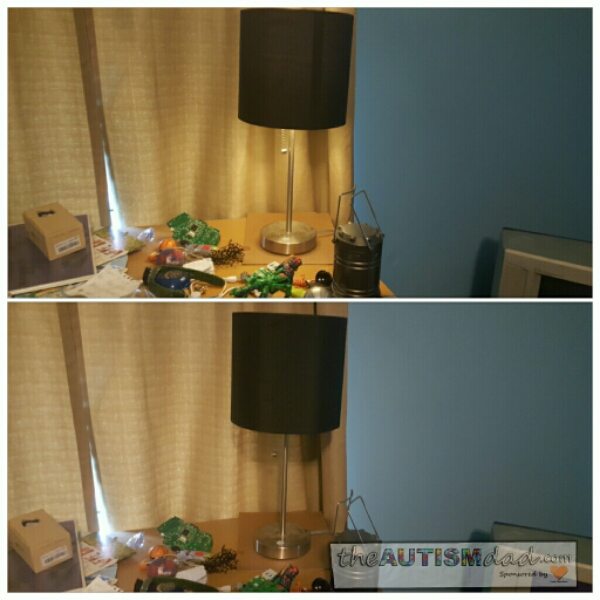 What I don't know is whether or not this is working because the lamp is in his room or because the lamp is no longer in mine.
My room remains dark at night and perhaps it's this absence of light that is encouraging him to stay in his bed.. Who knows and frankly, does it even matter?
All I know for sure is that we're seeing progress that we've not seen before. Who cares why it's working, so long as it continues to. ☺️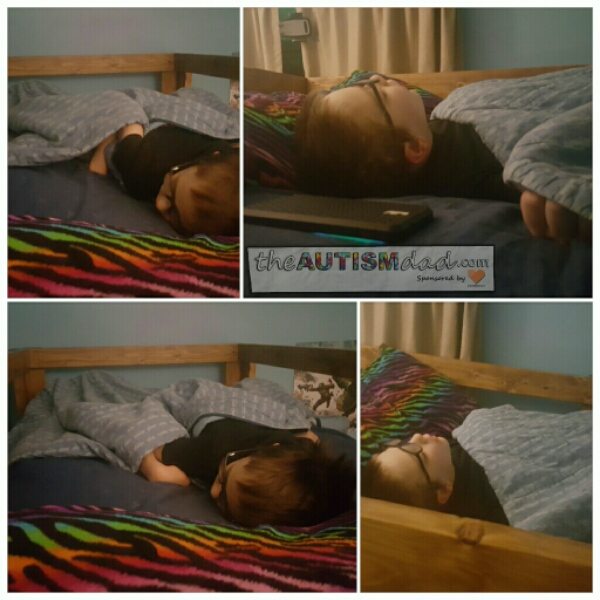 I should mention that we are using positive reinforcement but not making a huge deal out of this because we don't want him to think too much about it. We just want him to form a new routine and become even more comfortable in his own bed.. ☺