Mother of God, I didn't think we were going to survive this morning. Everyone was in a great mood and that's awesome. Elliott and Emmett were getting along and there wasn't any fighting whatsoever.
Let me tell ya, that almost never happens.
All of that awesomeness ended the moment it was time to put shoes and socks on. Our mission of helping Emmett tolerate his shoes and socks began about 7:15 am and we finally arrived at the school at 9:00 am.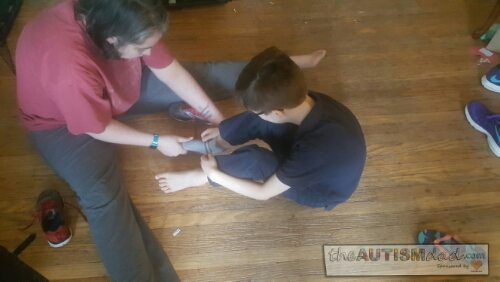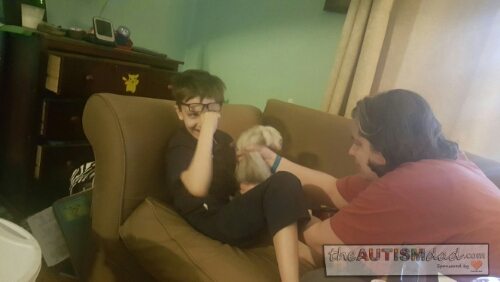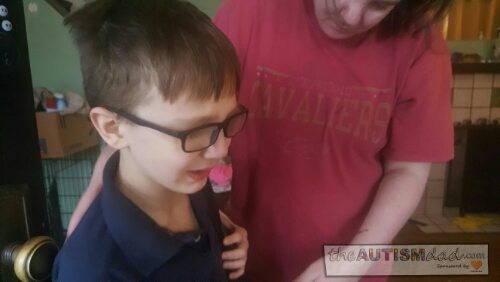 It took almost two hours to work through the sensory issues this morning. There was so much screaming and panic over how his socks felt funny, I wouldn't be surprised if my neighbors, three doors down could hear him.
We came so close to throwing in the towel and keeping him home today but we're really making a concerted effort to help him through this type of situation. If we don't, we're going to have no choice but to home school him. He doesn't want that and frankly, neither do we.
Emmett finally made it to school wearing flip flops but he was also freaking out over that because they have martial arts today and he would have to go barefoot and he doesn't like the way the mats feel in his feet.
We even packed his shoes and socks, just in case he wanted to try them again.
I called the school after dropping them off and gave them a heads up. They're going to be reassuring him that everything is okay.
With all that out of the way, I can't even begin to explain how exhausting that was. Lizze and I never lost our cool, even though we were extremely frustrated. It's not Emmett's fault and we made sure he knew we weren't mad at him.
To Emmett's credit, he never gave up and even though a good morning turned into a nightmare, he tried his very best and I so proud of him.
I'm beyond spent at this point and Lizze is already back in bed. 😁 If I didn't have conference calls scheduled this morning for a project I'm working on, I'd be doing the very same thing.