Keeping true with the story of our lives, today hasn't gone as planned. We were supposed to be at the Cleveland Clinic for a follow-up appointment with the epilepsy center in regards to Gavin's recent EEG.
Unfortunately, I'm not feeling well this morning and driving that distance would not be responsible of me to do. We already know the EEG was fine and this was more of a technicality but it was still important to us.
Aside from not feeling well, we also have the more pressing issue of the car. It's getting easier and easier to share what isn't wrong with the car because the list of problems continue to grow. It's no longer worth fixing but at the same time, we don't have another option. Making the needed repairs, in order to keep the car safe to drive is an unfortunate and costly necessity.

I'm hoping to get some of those repairs done this week.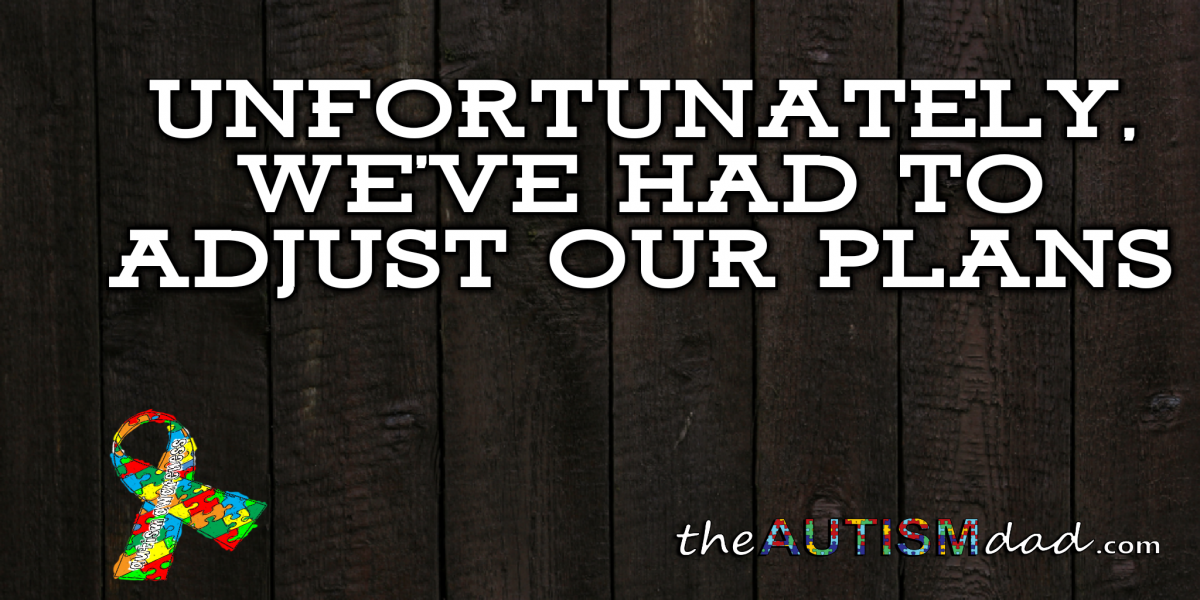 If I'm recalling correctly, the front end needs new bearings, ty-rods and suspension. There's at least one short somewhere because there are electrical failures that keep popping up. The windshield needs replaces, as does the rear window. The bearings and suspension on the back end need replaced as well. The exhaust has rusted through and is making a great deal of noise, as well as venting exhaust fumes underneath the car. Even if the car was in good physical mechanical shape, the kids barely fit in the backseat anymore. That's just off the top of my head.
The reality is, we aren't in a position to get a new car and like many families, we have to make due until we can.
I wrote awhile back about the sacrifices many Autism parents have to make in order to meet their kids physical and emotional needs. Sometimes that sacrifice is to financial security because life is so challenging that financial stability has to become a back burner issue. I know so many people who've had to make similar decisions and it's not easy.
Anyway, we're on the cancelation list for a sooner appointment.
As unfortunate as it is to have to reschedule this appointment, Gavin's not having a good morning this will likely work out to be the best thing we could have done. I don't really want to take Gavin anywhere when he's having days like today. I'll explain more on that a bit later.