Over the last decade, I've put a great deal of focus on the fact that all people touch by Autism are unique and not cookie cutter copies of each other. I also stressed the same applies to Autism families as well because no two are exactly the same.
Both of these statements are true and sadly, too many people still don't grasp this concept. Stereotypes and assumptions still abound when it comes to anything Autism related.
This post isn't about reiterating the same old facts all over again.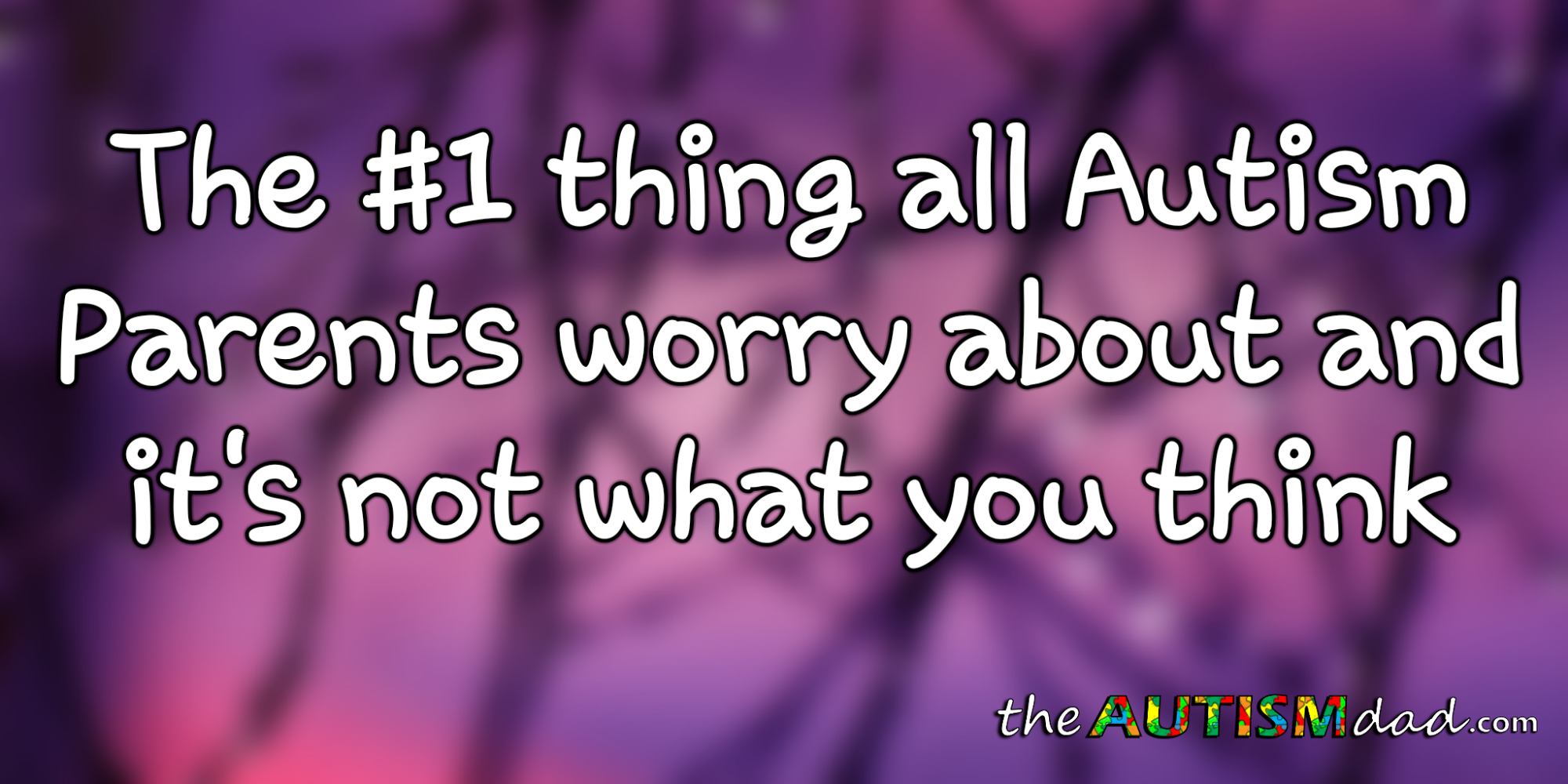 Instead, this post is about the number the one worry that all Autism parents share. Aside from loving our kids with Autism unconditionally and without limits, this is one thing that in my experience is absolutely universal.
One might assume that we worry about things like bullying or how our kids with Autism are received by society in general. Maybe we worry about school, IEP's and fighting for needed services.
Those things are all true and they tend to be common worries.
What I'm talking about however, is something much scarier for an Autism parent.
That fear is simply put, what will happen to my child with Autism, if/when something happens to me? This is responsible for many sleepless nights.
No parent likes the idea of leaving this life and forcing their child to live without them. It's heartbreaking for any parent to contemplate their own mortality and how it will impact their child or children.
In most cases however, as devastating as losing a parent is for a child, they will still grow up, if they aren't already and eventually move on with their lives. They will take all they've been taught along the way and use it to build their own life.
The reason it's different for Autism parents is because our kids are different. Many of our kids with Autism will need to be cared for their entire life. They are unable to care for themselves and simply couldn't survive on their own. Our oldest Gavin, is a perfect example of that.
Even thinking about what will happen to our child after we're gone is a terrifying experience. So many of us live in fear of this because we don't know what to do with it.
So many of our kids will need us to care for them throughout the duration of our natural lives.
If you were to ask random Autism parents, what their single biggest fear is, majority of them would probably say that they fear what will become of their child should something happen to them.