First of all, Happy Father's Day to all the Dad's out there, pulling their weight and actively involved in their kids lives. I also want to say Happy Father's Day to all the single Mom's out there pulling double duty and filling the role of both parents. I have nothing but respect and admiration for you. 🙂
I know Father's Day is a day where we celebrate Dad's. There might be presents or cookouts, and those are awesome, but I ask that you keep something else in mind as well.
Father's Day should also be a day that we as Dad's, remember how important of a role we play in the lives of our children. It's so important to be present. It's equally important that you be actively involved, a good leader, and role model for your kids. Teach your children that it's okay to be different. Teach them that they should treat others the way they want to be treated. Teach them that showing compassion and understanding for those who are different, is not a weakness.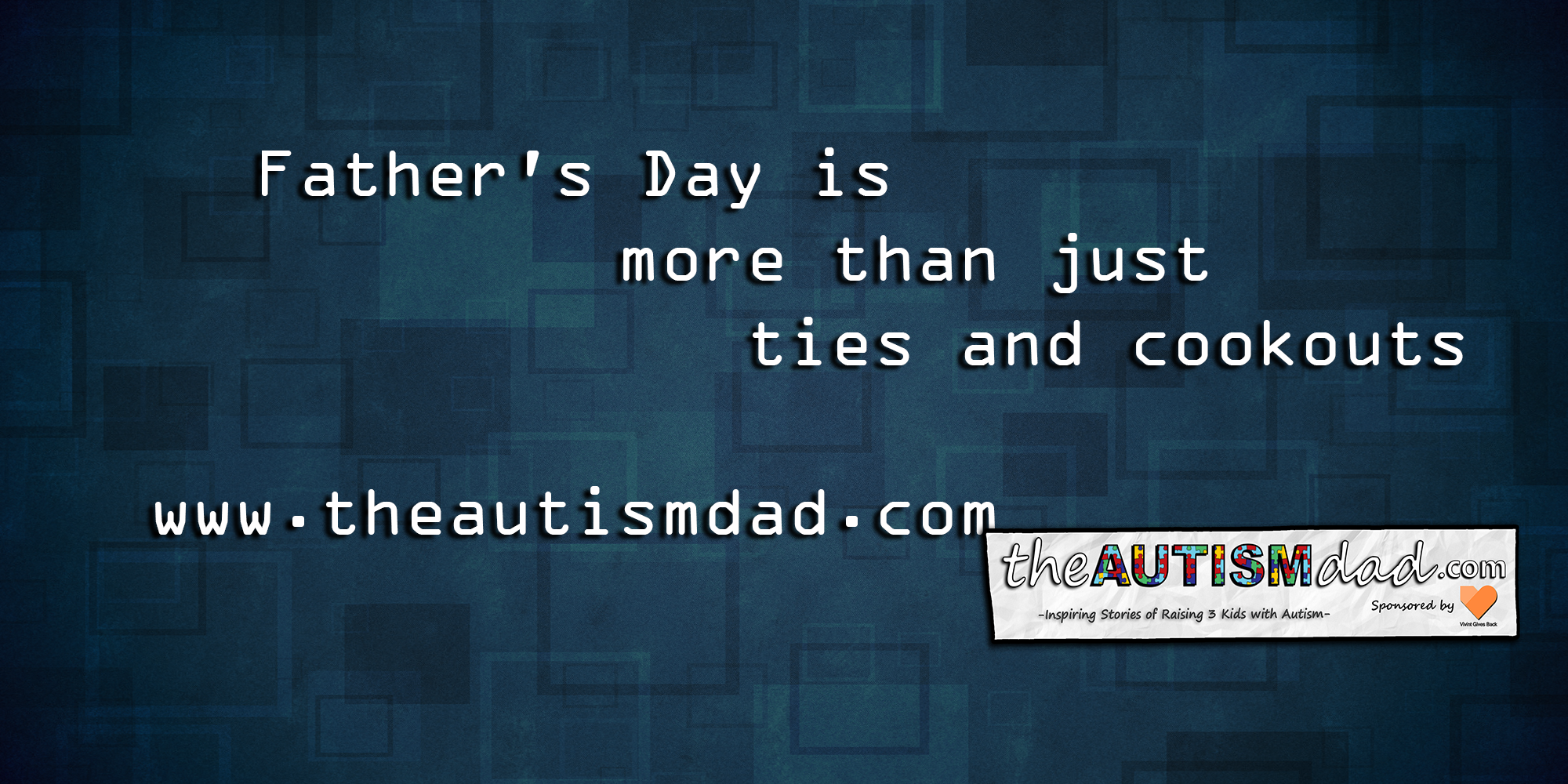 Please impress upon your kids that bullying is never okay and that picking on the weak is unacceptable in your eyes. Teach them to stand up for they believe to be right, as well as for those who can't stand up for themselves.
Tell your kids that it's okay to cry, and it's okay to make mistakes because no one's perfect.
Show your children that they can make a difference in this crazy world we live in.
Make sure your kids have the opportunity to be kids. Anymore, kids are growing up way to fast.
Most importantly, tell your kids that you're proud of them and that you love them at every opportunity. Make sure they know, no matter what happens in their lives, that will never change.
Our world is a scary place anymore. A Dad's, we need to make sure our kids will help to make this world a better place, and not add to the chaos. Being an actively involved Dad is one of the best ways to ensure your kids stay on the right path. Kids will make mistakes and missteps, but if we are always there to help them right their course, we're giving them the best chance at a happy, healthy and productive life.