It's been about a month since I took my final dose of Paxil. To say it's been an easy process would be a boldface lie. Frankly, it's been an absolute nightmare. Slowly lowering my dose over 90 days was rough but it didn't truly suck until the Paxil was completely out of my system.
Having taken my last dose about 30 days ago, the medication has been out of my system for about the last 25 or 26 days. It's a very short half life and that's one of the reasons it's so hard to come off of.
For the first week or two, I was completely overcome by emotion.

It was like Paxil had been functioning like a dam and when it was gone, the emotions it had kept at bay, came flooding back. It was incredibly intense and absolutely overwhelming. I cried over everything and I couldn't help it.
The nausea and insomnia were awful. It's been about a month since my last dose, and I'm just now getting my sleep cycle back but the nausea is still an ongoing issue. I can't eat without feeling sick but I feel sick anyway, and eating is a necessity so……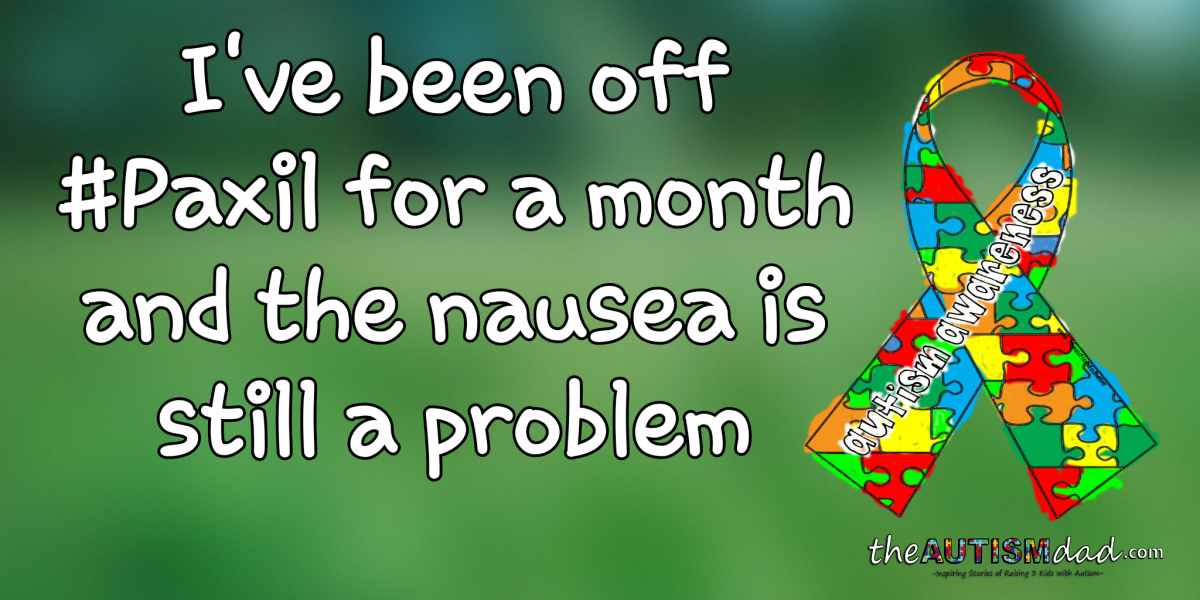 I feel like I'm back in control of my emotions again and that's a good feeling. I feel things with more intensity but it's not as overwhelming for me anymore.
The nausea sucks though and there's nothing I can do but push through it. The more active I am, the better I feel. As such, I'm trying to remain as active as I can. Right now I'm simply setting step goals for each day and I'll build from there.
I never would have thought that a medication that can have such a positive impact on depression, could be so horrible to come off of. The fact is, and I learned this the hard way, coming off of Paxil is very much like coming off of heroin for many people. There were plenty of times that I wanted nothing more than to go back on it, just to make this all stop.
I spoke with an psychiatrist, who's also an addiction specialist and he confirmed the heroin statement I made above and explained that he won't prescribe Paxil for that very reason.
If you know someone who's coming off of Paxil and their miserable, please understand that this is a very real problem and some people actually end up in the hospital because the withdrawal is so bad. Please take them seriously, offer help where you can and most of all, show them compassion. This is very real and it's truly an awful experience, but it's an experience that should go away in time.