We've had a pretty good day thus far. Lizze and the E's did great in their two mile race this morning. They walked with my Mom and sister in law. They were actually among the first walkers to finish, with a time of roughly 45 minutes.
The only issue we ran into was the extreme heat. By 9 AM the heat index was already in the mid 90's and I think it took a great deal out of Emmett because had a series of smaller meltdowns in the hour that followed.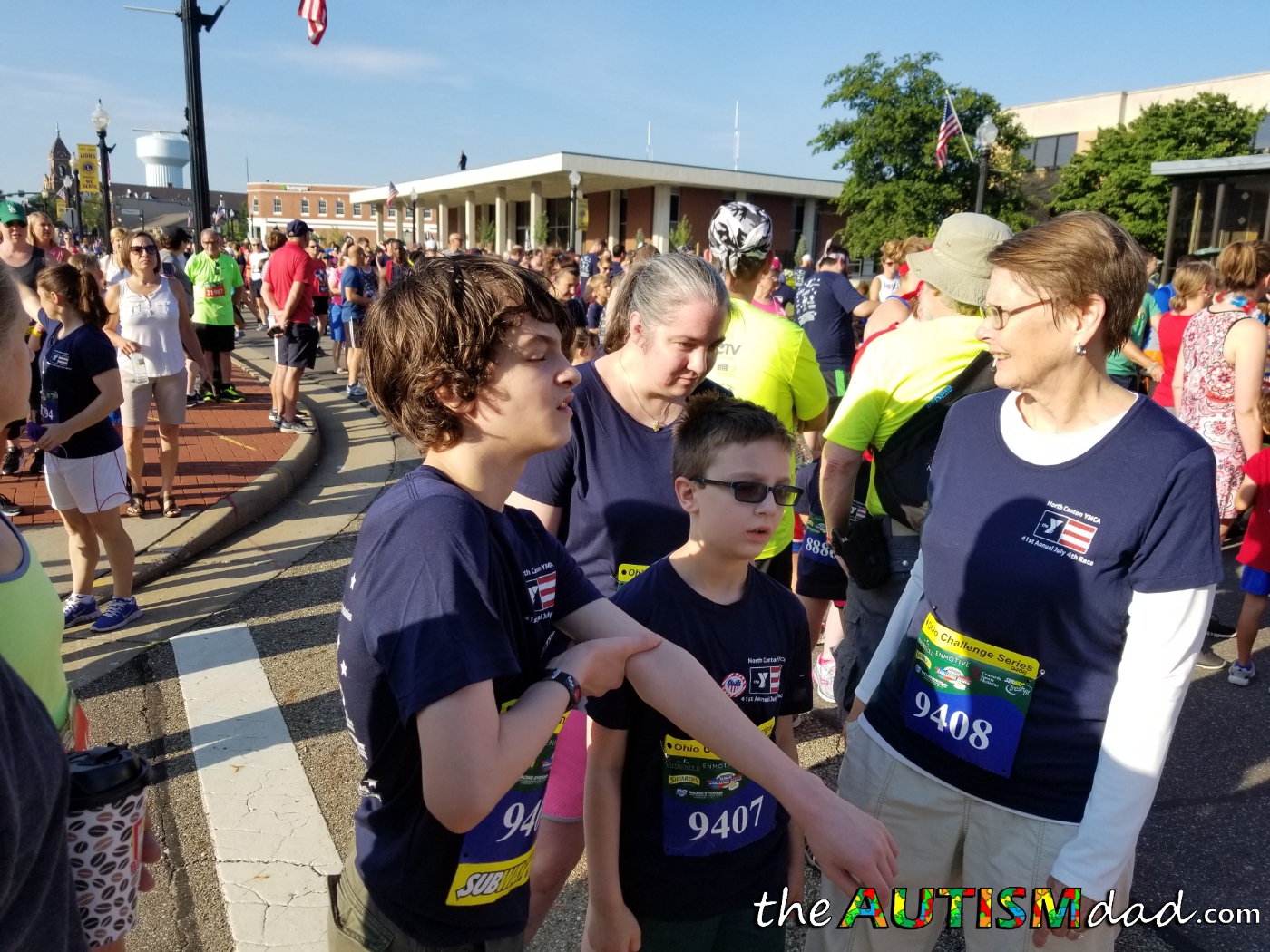 We had a nice brunch afterwards and celebrated Emmett's birthday with my family.
I'm in a good mood but I don't feel very well. Hopefully, I can snap out of it after a pop an Advil.
As for the rest of the day, we're keeping it very low key and indoors. The heat index is about 105°F right now and we're going to avoid experiencing any of that.
We've no plans for the 4th other than what we've already done. Fire works would probably push Emmett over the edge and I don't think that would be fair to him or anyone else.
Have a great day folks.