Category:
Pediatrics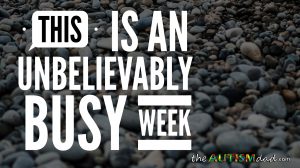 It's going to be a seriously busy week and it's going to involve a great deal of driving. Elliott has an appointment at Akron Children's Hospital in the morning. This is for a medication check with the behavioral health center. The drive will likely be longer than the actual appointment but it is what it …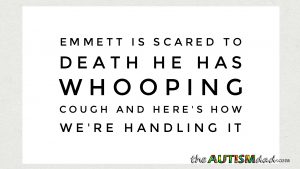 We've been very careful what we said around Emmett but he looked it up himself and that has him terrified. At that point, we felt it best to be very honest with him about what Whooping Cough is.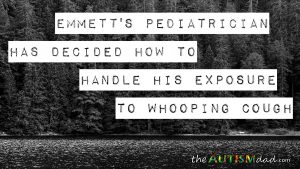 What makes this particular situation an exception to that rule is that Emmett had direct exposure to someone with Whooping Cough and we have someone in the home with a compromised immune system.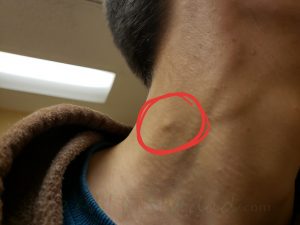 Gavin did pretty good at his appointment today. The nurse came in and did the whole vitals thing. She gathered information and while she was doing so, we noticed a previously unnoticed, second mass. The new one in on Gavin's neck and he was not happy. This is when Gavin began to get agitated and …