The boys came home from their Mom and Grandparent's today. It's wasn't anything out of the ordinary, at least at first.
Their Mom pulled me aside and informed me that Emmett sat on her lap crying, saying that he wanted to live with her and visit me every other weekend.
Okay. Deep breath.

That's probably pretty normal right? Tell me that's normal!!!
The moment I heard those words, my heart sank. I start wondering what I'm doing wrong and generally panic.
Here's the thing.
First of all, I have to take what I'm told with a grain of salt. That's an established fact. It's not about anyone being dishonest but rather the accuracy in which the events are recalled and then presented.
I don't doubt that he said something like that but I don't know the context or what prompted him to say it.
Secondly, he's a kid who misses his Mom and doesn't see her that often. I have nothing to do with that and the frequency in which she sees the kids is not something I have any control over.
Thirdly, I'm having an emotional reaction to something that A) can never happen and B) are words spoken by a 7 year old little boy who still wants his Mom to move home.
That being said, I just need to roll with the punches so to speak.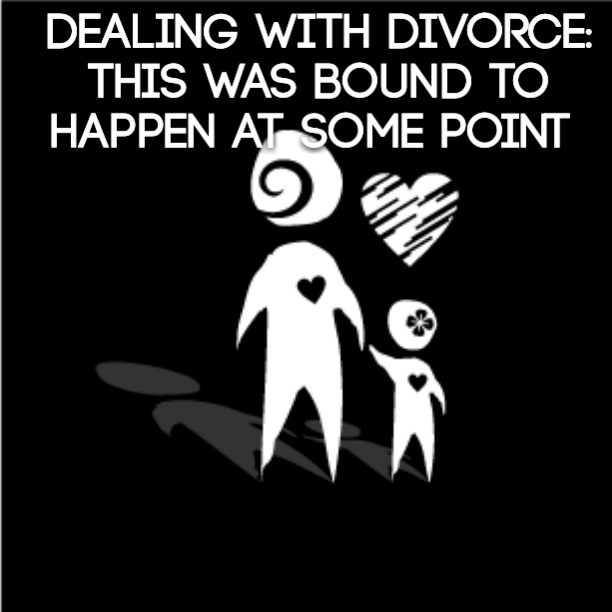 I did talk to Emmett about it and told him that while that can't happen, I understand where he's coming from. He knows I'm not mad that he said that. I told him it was pretty normal for him to feel that way from time to time and that he should always remember that he can talk to me about it.
The truth is, I don't think he really wants to do that. I think he just misses his Mom and that's completely understandable.
It's the heartbreaking reality that the boys and I live in. These things are going to come up and we'll have to work through them as they do.
There's no fix for this as things are the way they are for a reason and there's very little flexibility, so to speak.
I'm doing my best to remember that this is probably a normal thing for a kid in his situation and I can't take this as a sign that I'm doing something wrong…
This site is managed almost exclusively from my Samsung Galaxy Note 5. Please forgive any typos as auto-correct HATES me. 😉
Please remember to visit my Sponsors, Like, Tweet and Share my posts on your favorite social media outlets.
I can't do this without your help. So, if you like what I'm doing, PLEASE consider supporting my efforts. Click here to find ways you can help for FREE.