This is one of those posts where I'm basically letting you inside my thought process as I deal with things that are happening in my life.  Nothing said here is meant to be taken as hateful or mean spirited towards anyone.  I'm simply trying to work through some things and this helps.  If reading this helps someone going through something similar, that's even better…
I've been very open and honest about my newly embarked upon, single parenting journey.  I'm actively taking the high road, even if not everyone can see that from where they're sitting. This direction I'm taking is a choice and one I don't take lightly.
At the same time, I think it's important that I not give the impression that I'm somehow immune to all the bullshit that goes on behind the scenes…..and trust me, the bullshit can runneth deep.

While I've made my active focus, solely my three boys and only working towards what's best for them, I'm still human.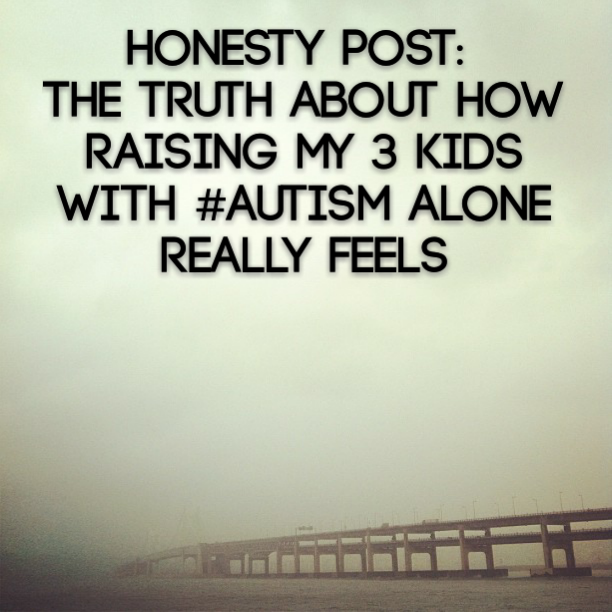 Being human means that I'm subject to these things called emotions, regardless of how dedicated I am to remaining positive. Feeling hurt, angry, frustrated or resentful, are all emotions that sometimes rear their ugly heads, at least to some degree. Feeling these emotions is absolutely normal and probably one of the only things in my life, I can say that about.  lol
The truth is, I feel things (I'm not a robot) and it's not easy to both embrace these feelings and still not allow them to impact my decisions.
This past week has been particularly rough for me because the boys were home for five straight days, a few of which, I was dealing with at least one sick kiddo. Gavin's doing so well but he's manic and won't stop talking.  As grateful as I am for his ability to speak, it's absolutely exhausting and frankly, could truly be a form of torture.
Elliott and Emmett have been at each other's throats.  The fighting, screaming and drama,  really took its toll on me.
Through all of this, I was sleep deprived, overwhelmed and at times, extremely frustrated. 
All I could think about in those moments where life got the better of me was, where the fuck is the other half of this parenting duo? Believe me when I say, I know what anger and resentment feels like because I was very much reminded over the last few days.
I absolutely understand that nothing about this is fair for the boys or me. I totally get it.
That being said, I have to stop and remind myself that nothing about this is ever going to be easy. Regardless of the struggle and heartache, the boys are still better off..  That's a tough pill to swallow, in and on itself but it's the truth.
Valentine's Day was one of those moments where life got the better of me.  As I put the entirety of the situation into perspective, I found myself heartbroken because I know that my wife is with someone else and we aren't even divorced yet.. I'm sitting at what used to be our home, raising our kids, trying to hold life together for them and she's living a new one as though none of us exist.
I've put some distance between myself and February 14th. I'm not losing sleep over that but I'd be lying if I told you it wasn't hurtful. I'm not sure how else to even describe something like that but I guess fucked up works…
Life is a journey and this part of the road is really bumpy for the boys and I but I have no doubt we will persevere in the end. ☺
This site is managed almost exclusively from my Samsung Galaxy Note 5. Please forgive any typos as auto-correct HATES me. 😉
Please remember to visit my Sponsors, Like, Tweet and Share my posts on your favorite social media outlets.
I can't do this without your help. So, if you like what I'm doing, PLEASE consider supporting my efforts. Click here to find ways you can help for FREE.