When my wife left on October 14, 2014, it absolutely shook me to the core.
I was completely blindsided and never would have believed that the things that took place, would have ever taken place. Our marriage wasn't perfect but I thought we were happy. I was happy and I would have remained that way until the day I died.
Unfortunately, my 11 year marriage ended on that day and a 15 year relationship that I cherished more than anything in the world (aside from my kids) was just over.

I experienced so many emotions in those first few months.
At first, I simply couldn't believe or accept that any of this had actually happened. I felt like I was in a never ending nightmare and I was just waiting to wake up.
In my case, there was never any marriage counseling, despite my efforts to make that happen. When she left, she never looked back. That was probably the toughest part for me to process because it went from love letters on our anniversary that month prior, to I no longer meant anything.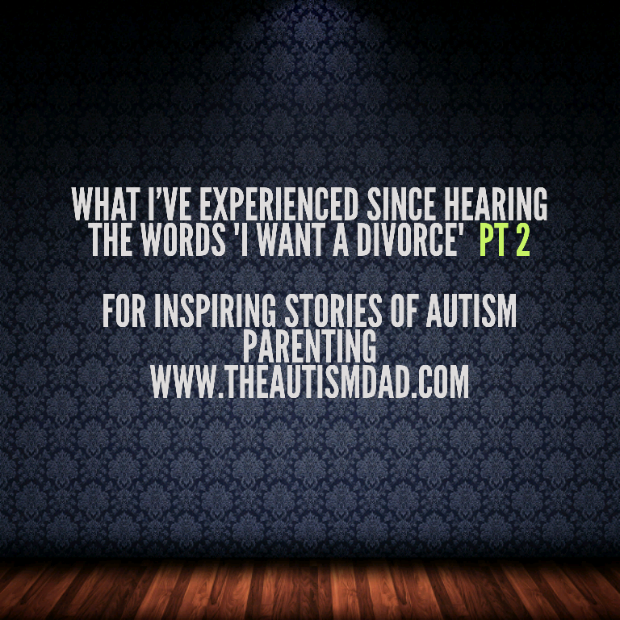 None of it made any sense. It still doesn't make any sense.
What makes my situation a little unusual is that I'm now raising our three kids alone. I don't get any help, either emotionally or financially and while that's not right on any level, it's not something I'm choosing to address. People are always sharing their opinion on that but honestly, that will be addressed when the divorce gets finalized.
I'm not sure if having the kids full time made this harder or easier for me.
To tell you the truth, I think it's a little of both. Having the kids to worry about, keeps me distracted and focused on what's most important. At the same time though, having the kids full time makes the grieving process so much harder to go through because I'm never alone and I need to be careful with what I allow my kids to see.
I think I've experienced a complete spectrum of emotions over the last year and a half. At first there was absolute shock, denial and disbelief. After that, I was devastated and desperately trying to figure out what went wrong, so I could fix it and save my marriage.
Desperation soon turned into heartache. I stopped sleeping and eating. There was absolutely no life in me, accept for what I needed to do for my kids.
Then of course, there was time spent begging her to come home.
After awhile, I began to adjust. The boys and I started to move forward and began to realize that while the situation was tragic because clearly, I missed something along the way. I missed the signs that things were changing. On the other hand, maybe I didn't miss anything and this just sorta happened. Either way, the end result is the same.
Having said that, I still struggle. I struggle every single day with this vast emptiness inside of me that I can't fill with anything else. I still struggle with the boys who are still struggling to comes to terms with everything, including who their Mom has become.
After all this time however, things have also gotten easier in many ways.
I'm on a more solid footing and the boys are doing better during their twice a month overnight visits with their Mom. That's a pretty big deal because that was a major struggle for a long time.
Nothing is perfect but I'm adjusting to life alone with my kids and frankly, there's time that I really appreciate not have to focus on anyone but them.
At the end of a the day, I think I will be the one to come out on top, not that I have ill wishes for anyone, cause I don't.. I just feel that having my kids full time is an absolute blessing and clearly the best thing that could have come from something like this.
Life has been, currently is and always will be, a work in progress.
This site is managed almost exclusively from my Samsung Galaxy Note 5. Please forgive any typos as auto-correct HATES me. 😉
Please remember to visit my Sponsors, Like, Tweet and Share my posts on your favorite social media outlets.
I can't do this without your help. So, if you like what I'm doing, PLEASE consider supporting my efforts. Click here to find ways you can help for FREE.