It was a mixed bag yesterday and I apologize for not writing. I'm hoping to bring you all current in the entry.
Let's start with the fact that Elliott has been unable to fall asleep the last three nights. The only way to get him asleep is to move him to the living room and I've had to do that the last few nights. Part of the problem is that we are out of Melatonin and our new supply won't be here until Sunday.
He's definitely trying to sleep but it just isn't happening. I can get him to sleep but only on the love seat in the living room.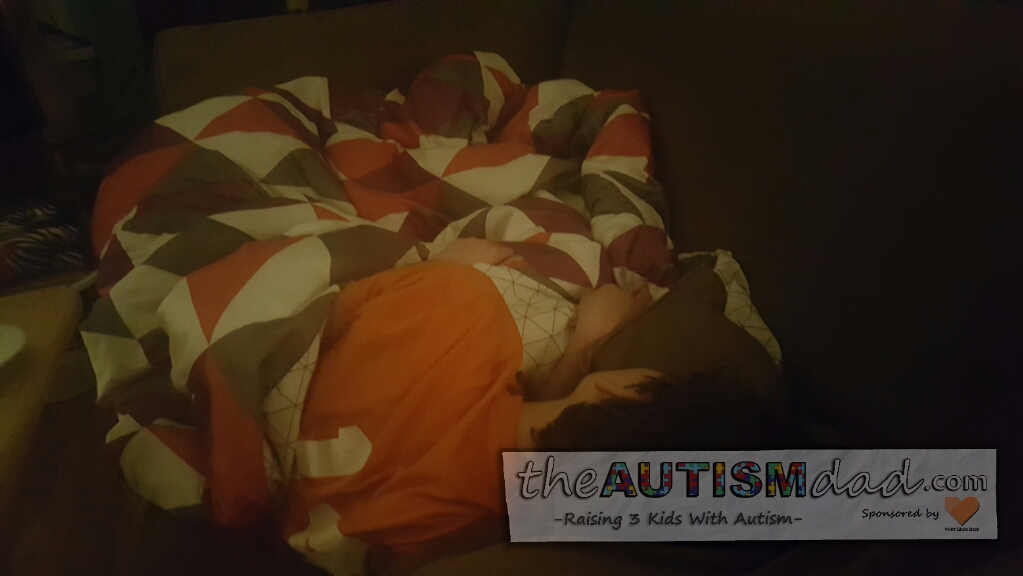 He goes through this every once in awhile and he needs a change of scenery, in order to finally fall asleep.
Outside of the sleep stuff, he's doing pretty okay.
Emmett is actually sleeping without Melatonin and that's awesome. Unfortunately, he's also entering into a fever flare or fever cycle. This means he's incredibly moody and did I mention he's incredibly moody, because he's incredibly moody. 🙁
Lizze and I had to really push ourselves yesterday, just to make it to bedtime.
I was gone for a few hours in the morning and early afternoon because I had to deal with the car stuff. No, the car isn't fixed yet but hopefully Monday.
After dealing with the repair stuff, I went with my Mom and Grandpa to the mall. They've been going there when the weather is bad, so he can walk. It was really cool getting to hang out with them, but especially my Grandpa.. He's recovering from a pretty bad fall but doing much better.
Since I'm car-less, I was riding along with them, as they were kind enough to shuttle me around. ☺
I needed to hit the grocery store so my Mom let me use her car to go shopping, before finally being able to return home and relieve Lizze. Poor Lizze has really been struggling this week because of the weather.
She is living with Fibromyalgia and therefore dealing with significant amounts of chronic pain. She actually hides it well but there are times where it brings her to tears, and today has been one of those days.
Me being gone meant that she had to man or woman the fort. She's had the hold the fort down. I think that makes more sense to say it that way.
I sent her to bed when I got home and the groceries were put away.
The rest of the night consisted of Gavin's IVIG infusion and trying to get the kids to bed without Melatonin. Emmett fell asleep in his bed but Elliott didn't fall asleep until almost midnight.
Elliott and I are in the living room, as I mentioned earlier and hopefully he's out for the night.
I'm absolutely exhausted and I miss my bed. I'm happy to do what I must, in order to help any of my kids. That doesn't mean I'm having fun and wouldn't rather be in my awesome new bed, because I'm not and I would.
We have zero plans for this weekend, especially without a car…
Anyway, I'm going to try and sleep now. Elliott's out and Emmett's still sleeping. I need to seize the moment and get some rest.