One of the biggest challenges I personally face in life right now is burnout. I'm so tired anymore and there are days like today where I come home after taking the boys to school and just crash on the couch.
Unless you have personal experience with chronic sleep deprivation, it's not easy to understand how it impacts one's life.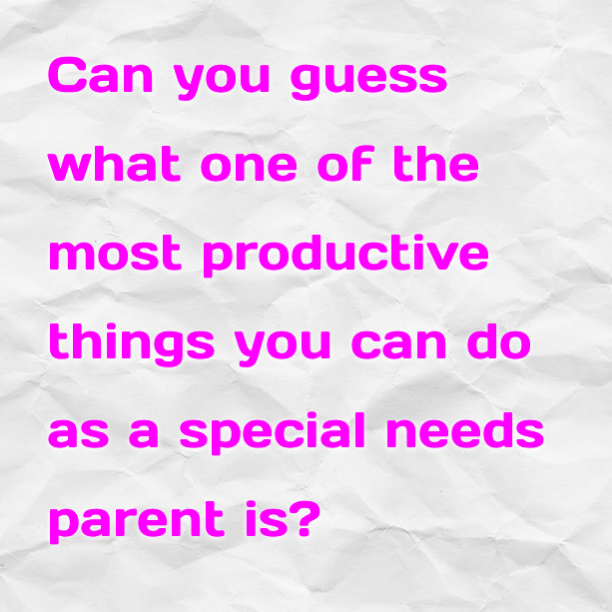 On the positive side of things, I'm feeling better after the rest today and that's a good thing because Emmett sees Dr. Reynolds this afternoon and I need to be functional.  lol
I suppose I just want you all to know that if you're experiencing this type of exhaustion, I totally get it and you aren't alone.
Aside from having plenty of support and tons of respite, which many of us simply don't have,  there's not much you can do about it.
I've learned to take sleep, when and where I can get it.  I also try not to beat myself up if instead of getting caught up on work or chores around the house, I take a nap.
The truth is that sometimes the most productive thing you can do as a special needs parent is get some sleep. ☺