This is a very old post and we have since reconciled. 🙂
I'm recently running into a situation and I'm not sure what to do…

When my wife left, there was nothing mutual about it.  I was desperately trying to figure out what happened to cause her to do the things she'd done and how we could fix our marriage.
What I've learned is that sometimes you don't fail your marriage, your marriage fails you.
There was nothing I could do and I've since learned that the boys and I are sad, much better off now.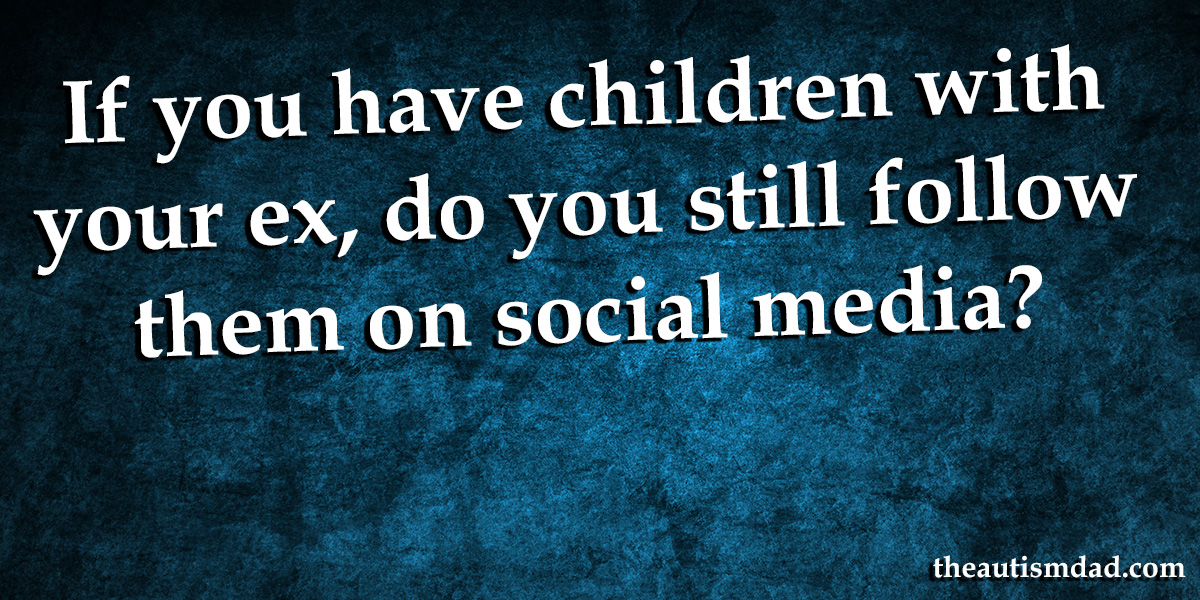 That being said, when it comes to your ex-spouse or ex-partner, what's the protocol for social media? Do you unfollow them or remain connected in that manner?
For me, it seems really petty to unfriend her but at the same time, I don't want to see the things she's posting, especially when I'm struggling to raise our kids by myself.
If I didn't have my kids 24/7 like I do, I would want to stay connected that way because it would keep me connected with my kids potentially.
It's certainly not that I go looking for anything either but stuff pops up on my timeline or Instagram feeds and it's not the kind of stuff that makes me feel good.
So my question to you is this:
If you have children with your ex, do you still follow them on social media?
This site is managed almost exclusively from my Samsung Galaxy Note 5. Please forgive any typos as auto-correct HATES me. 😉
If you like what I'm doing, PLEASE consider supporting my efforts. Click here to find ways you can help for FREE.