As is the status quo for my family, we have to adjust our plans for today. Originally, the boys were going to be gone tonight but that's been rescheduled for tomorrow. It's not a big deal at all because we're always so grateful for whatever help we get and sometimes things happen that require us to adapt.
Having said that, since the boys will be home, we're going to have to feed them. There's some law in Ohio that states you have to feed your kids. 😁
In order to do that, I'll have to go grocery shopping. I wasn't planning on that until tomorrow, specifically when they were not going to be home.

Anyway, I'm waiting to pick up the boys from school and I'll explain that the plans have changed a little bit. They may be really upset or they'll be okay with it. Frankly, it depends on how their day went at school.
Regardless, we have to adapt and adjust our plans a little bit.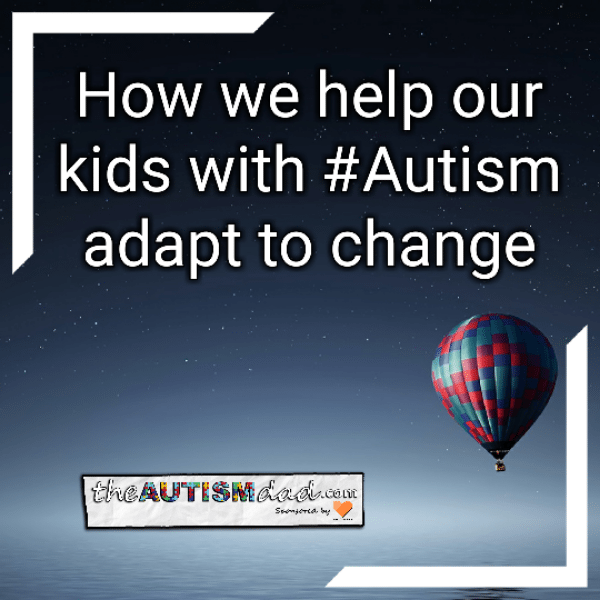 The key to making these kinds of changes sting less for my kids with Autism, is to put a shitload of positive spin on the situation. I'll probably say something like this:
Hey guys, something came up and you're not going to grandma's until tomorrow but guess what… I'm going to the grocery store and I'll find something for a special dinner. We can have a movie night or family game night.
Approaching it from this type of angle tends to make the adjustment a little bit easier for them.
Either way, we'll figure things out and move forward.. ☺