Emmett spent the evening in the worst mood imaginable. He had a zero tolerance for everything. Several meltdowns were had in a relatively short period of time, with each one being as unpleasant as the next.
I decided to check Emmett's temperature and son of a bitch, he's running a fever. It's low grade and just under 101°F, but it's another piece of the puzzle.
Unfortunately, the school has a fever policy and anyone with a temperature of 99.5°F is sent home. They've bumped that up a little bit for Emmett but at the moment, he's still over the limit.

We've been suspecting for a few days now that he was hitting a fever flare, but the demeanor and fever pretty much confirm it now.
He has state testing tomorrow and missing will cause him distress because the idea of having to make it up freaks him out.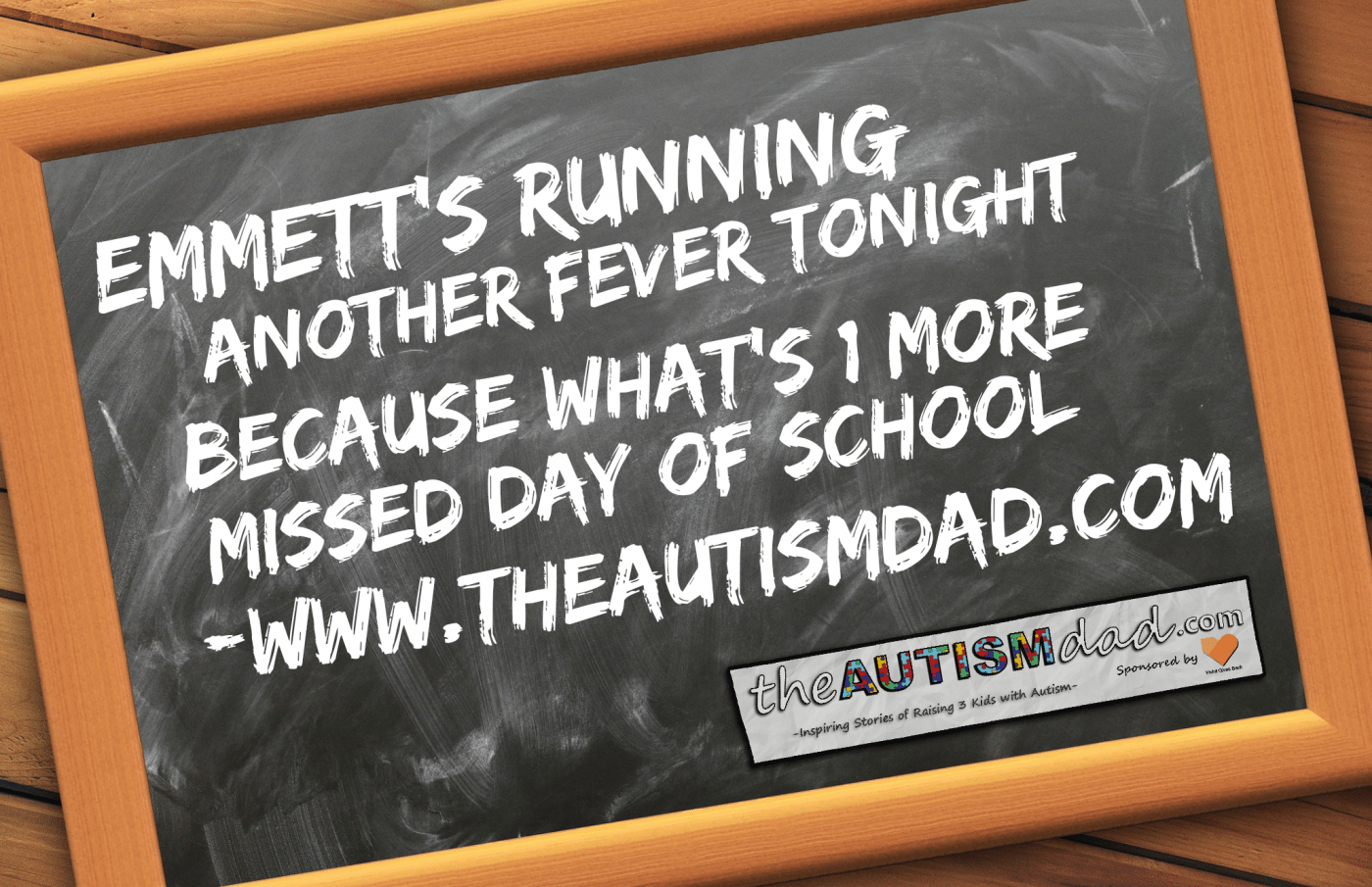 This is where we run into a problem. While we are 99.9% sure that he's not actually sick, and the fever is part of the disorder, there's no way to prove that. This is where things get sticky with school.
There isn't any way to definitively prove that this fever is not related to an actual illness. Even his doctor can't say definitively and isn't able to write a letter to cover these situations.
Emmett went to bed, unsure of what today had in store for him. Lizze and I know we can't send him, so I don't know why we can't just call it now. I guess we hate the idea of him missing more school.
It's going to be a short week anyway because of Easter but I wish we didn't have to begin the week like this.