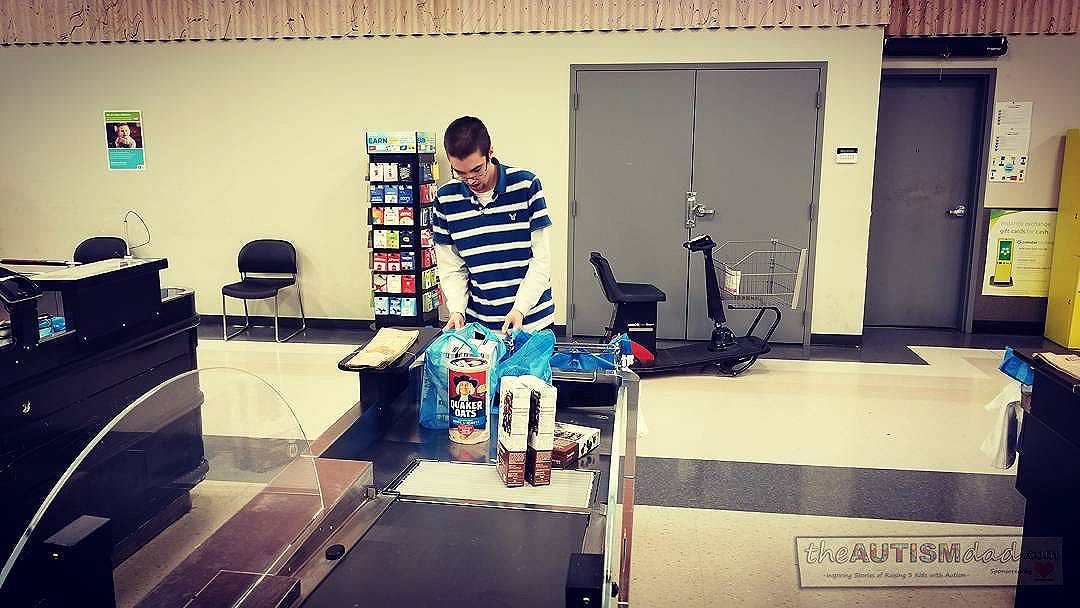 Using everyday activities that work on important life skills
I wanted to show an example of how, as parents, we can use everyday activities to help teach our kids with Autism, valuable life skills.

Life skills are important because they are necessary for independence.
My oldest is very low functioning and I use every opportunity to work on life skills with him. Today Gavin was experiencing grocery shopping and bagging said groceries.
This isn't nearly as easy as it sounds.
It can take a great deal of repetition, patience and smashed bread. Lol
The end result is worth it when he learns a new skill, even if it's not perfect, and it's never perfect. It's all about progress and moving forward.
Seize every opportunity you can to help you kids learn important life skills, as early as possible. The sooner you start the better, because it can take time, but that time is well spent and our kids are so worth it.. ☺