I was feeling really good yesterday because I had finally been able to purchase the replacement parts for the car.
I've talked a bit in the past about how we've been informed that it's no longer worth it to fix our car and it needs to be replaced. That's way easier said than done. Unfortunately, there's a 0% chance of me being able to buy a new car at any point in the foreseeable future and I need to work with what I have. It sucks but that's the reality we live in.
The bearings on the fontend went bad awhile ago and aside from what I would assume are potential safety issues, the car makes an ear piercing squeal whenever the wheels turn. It's awful and it's hard to even be in the car while it's making that noise, especially for those of us that are very sensitive to sound because of sensory processing issues.

I was finally able to purchase the parts yesterday and goddammit if that didn't feel good to do so, even knowing there were still half a doze things that still need fixed.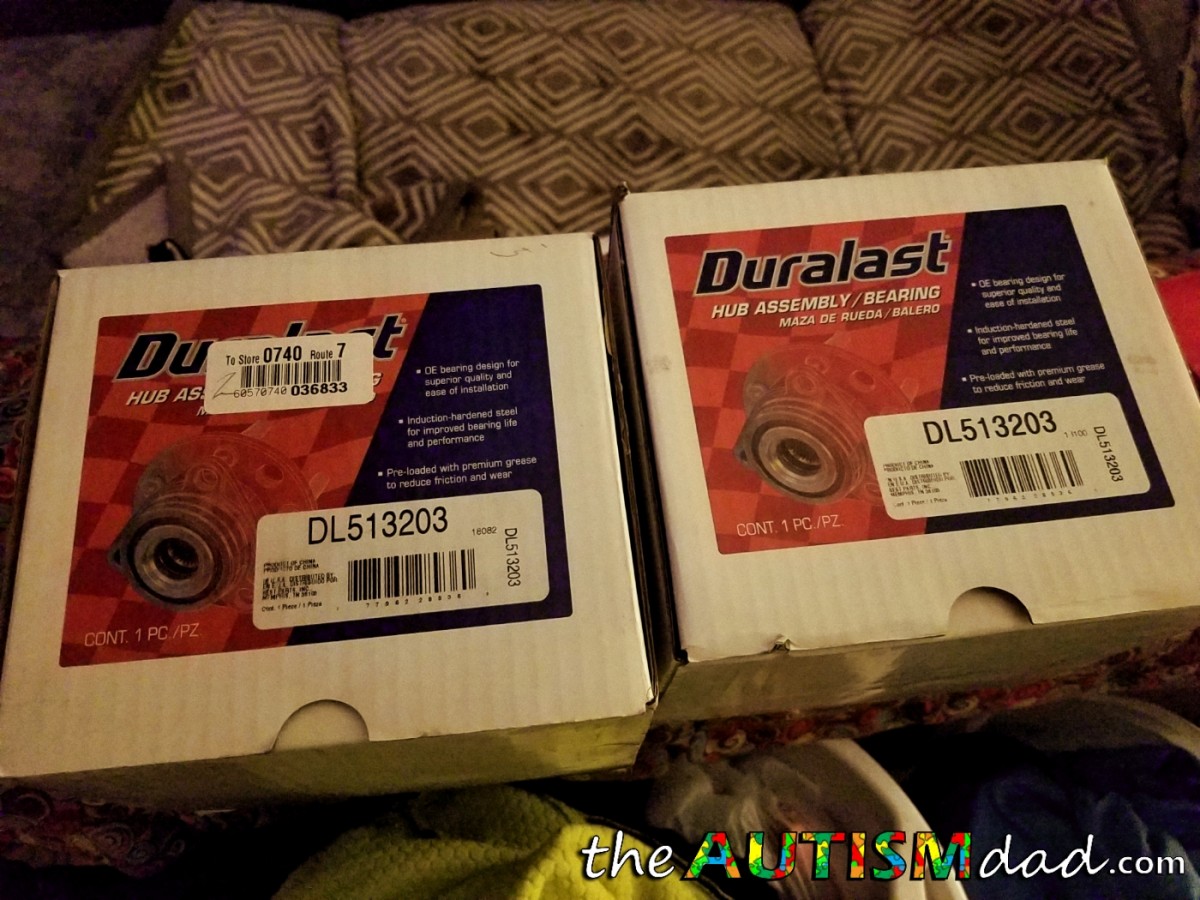 My brother is super awesome and is going to put them in next week. Hopefully it will be done before we have to be at the Cleveland Clinic on Tuesday. The fact that this is a total blessing does not escape my notice.
I know it might not be a lot of money for some of you out there but it's still a couple hundred dollars, on the super cheap, and that's not easy to come by for us. I was able to get a couple last minute jobs and that brought the money in that was needed to buy the parts.
It feels so good to be able to address problems like this when they arise.
Self-sufficiency feels so good but it's not always possible for families like mine.
Everything was good until I was informed this morning that the washer was broken now. I tore into it this afternoon and figured out that the timer is broken and need to be replaced. That's another $150.00 and it's really frustrating because the timer itself actually works but because Whirlpool used a cheap-ass piece of plastic where metal could have been used and been more durable, I have to replace the entire thing. The plastic piece that broke is smaller than the head of a drywall screw. It's tiny but everything hinges on that super tiny piece of plastic.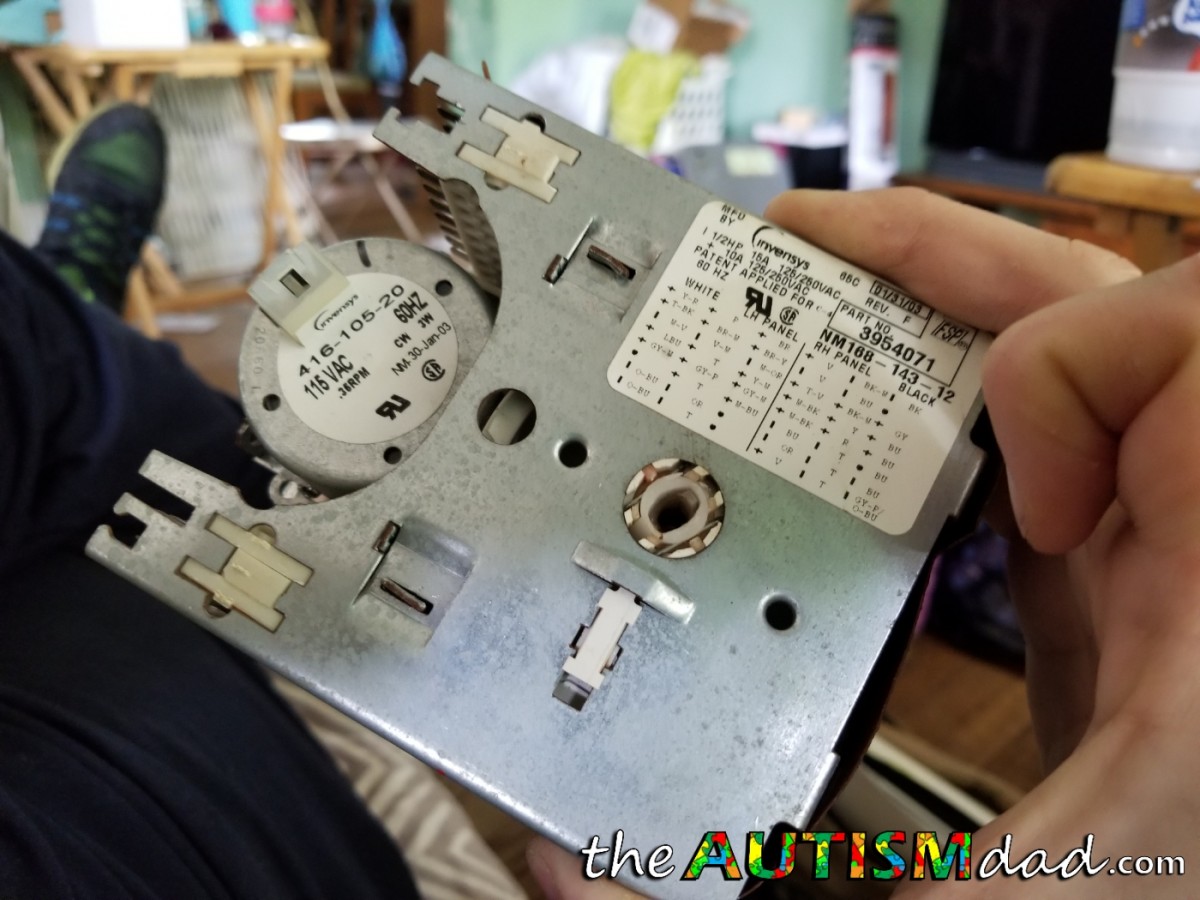 I figured out a way to sorta rig it up to work anyway but it only worked a few times because failing. There's no way around having to buy a new timer.
Again, $150.00 isn't necessarily a huge amount of money but for a family like mine, especially in light of the recent hit to my income, it's money we have to take away from more important things, like groceries or utilities.
It's a fact of life that things happen and repairs will be needed. Unless you're independently wealthy, repairs are sometimes a sacrifice.
I've spoken a few times, well more than a few times actually, about how sometimes the hardest part of being a special needs family is all the everyday things that come up and need dealt with. This is a perfect example of what I'm talking about. My recent issue with Facebook and its drastic impact on my income is another.
These things have nothing to do with special needs parenting but can still have a catastrophic or destabilizing impact on our lives.
Families like mine are often barely treading water and when things like this happen, it's like tying cinder blocks to our ankles.
Anyway, this has really hit me kinda hard today. In the spirit of open, honest and transparent insight into our lives, I felt it important to share this. If nothing else, it's context and context is important.
We always find a way to figure everything out. This time will be no different. It just adds even more stress to a situation already so filled with stress that there's no way to even begin to measure it. I guess that's the whole point.
Everyday life can be so much more impactful because people in my situation are already chronically exhausted, stressed out to the point it negatively affects our health, barely treading water and simply unable to absorb anything else.
Can anyone relate?