It was a morning of mixed emotions here in The Autism Dad house. We tried so very hard to keep the little baby squirrels alive through the night so they could be taken to the Wildlife Center at Sippo Lake this morning.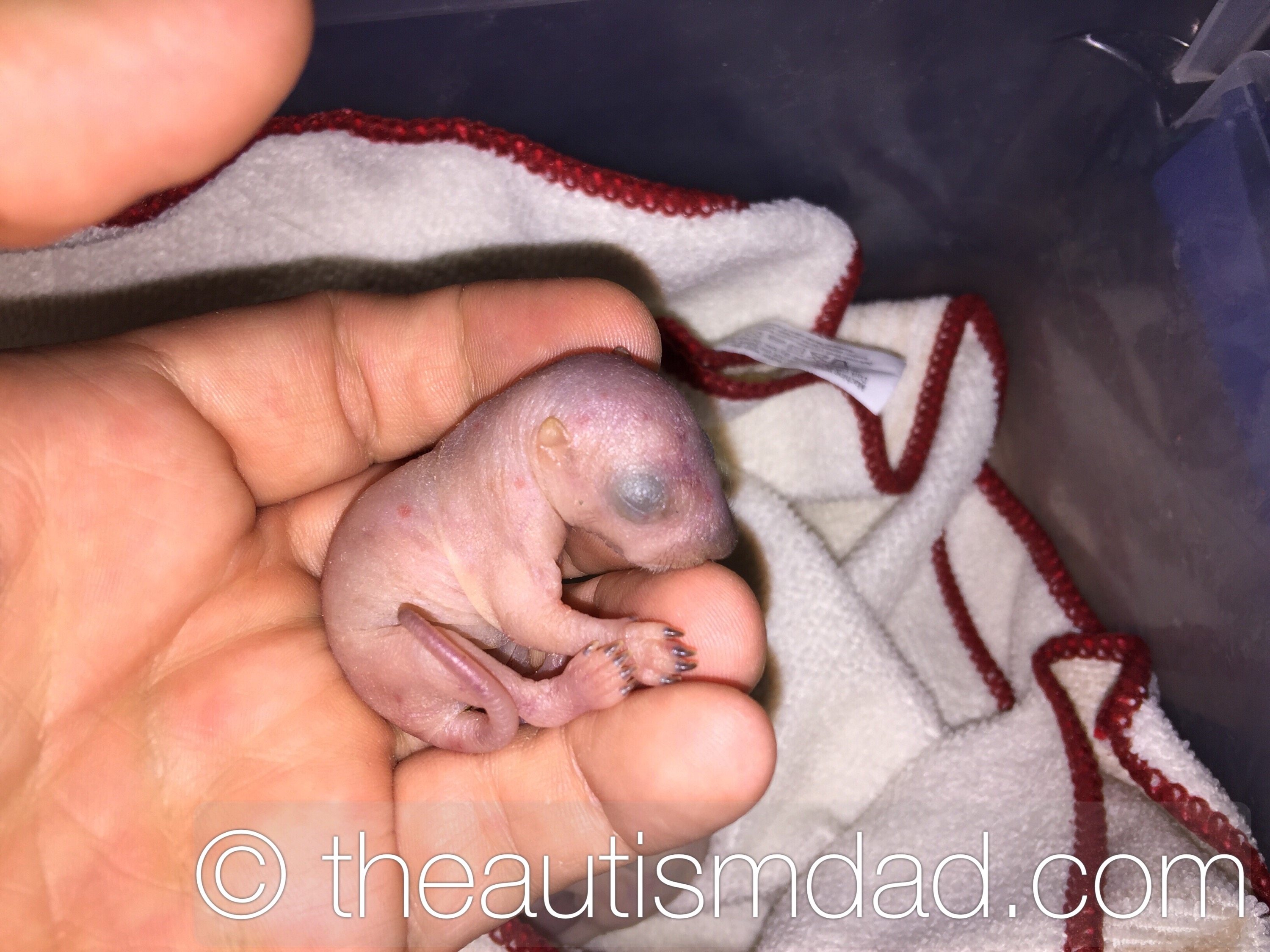 The Xbox kept them warm and toasty throughout the night and pedialyte kept them hydrated. Unfortunately, we lost one before bedtime and another one at some-point during the night.
When we woke up this morning, only two were still alive.

Elliott and Emmett were heartbroken once again but we put aside our grief long enough to finish the job we'd started the night before.m
We successfully delivered two baby squirrels to the Sanders Wildlife Center at Sippo Lake by 8:15am this morning.
I explained to the boys that we did a really good thing, even though all of them didn't make it. Without our intervention, all four of the, would have died on the sidewalk alone.
Two of them died but they died warm, comfortable and loved.
At their age though, the boys can't see that yet. I'll just have to keep reminding them..