There are quite a few positive things to celebrate this weekend. It's sorta hard to focus on them because the boys are really struggling and that tends to overshadow things.
That being said, I wanted to shine the light on a few things that have been positive before continuing on with the less pleasant reality of our lives at the moment.
Gavin did something really awesome yesterday. While he was prompted to undertake this task, he did it entirely on his own and without any reminders.

Yesterday afternoon, Gavin went and collected up all his dirty laundry from his room and the Mt. Everest sized pile on the landing, going down to the basement. He put them into the washer, ran the washer, moved them to the dryer and then put them away. He did this entirely on his own. How cool is that… 😀👍
We had to make a run to Walmart for some groceries and I was fully expecting Elliott to be very difficult to manage because there were things there that he's been obsessing over recently and hounding me to get for him. He thinks these things will help him feel better but they won't.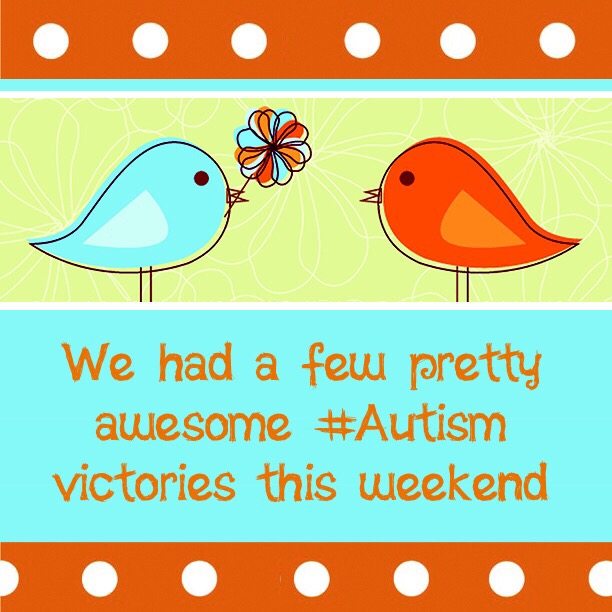 Anyway, he did want to go look but I told him no. Rather than freak out, he kept himself calm and we made it out of the store without any major problems.
I know that wasn't easy for him and I'm very proud of him for being able to handle such a challenging situation so well. 👍😀
While we were on the same trip that I mentioned above, I decided to buy Emmett some water shoes because he's not tolerating shoes anymore and he will need them for school this week.
I figured water shoes were worth a try because they are very soft and sorta squeeze his foot. He picked out a pair that I can probably pass off on the school and perhaps he will be okay this year. Emmett doesn't always like trying new things. Truthfully, Emmett rarely likes trying new things but he did and so far, he's worn the new shoes twice and while they still feel funny, he's tolerating them right now.
For me, these are all very worthwhile and meaningful victories. I wanted to make sure I mentioned them because it helps me to remained focused on the positive as well as shows a lighter side of life with Autism.
Great job boys… ❤️❤️❤️❤️❤️