As a longtime special needs parent, I struggle with guilt all the time.  Anytime I need to do something for myself, I feel like I'm selfish.
Did you know that there are times when it's incredibly important that you be selfish?

I know it's very often easier said than done but it's crucial that you find time to take care of yourself.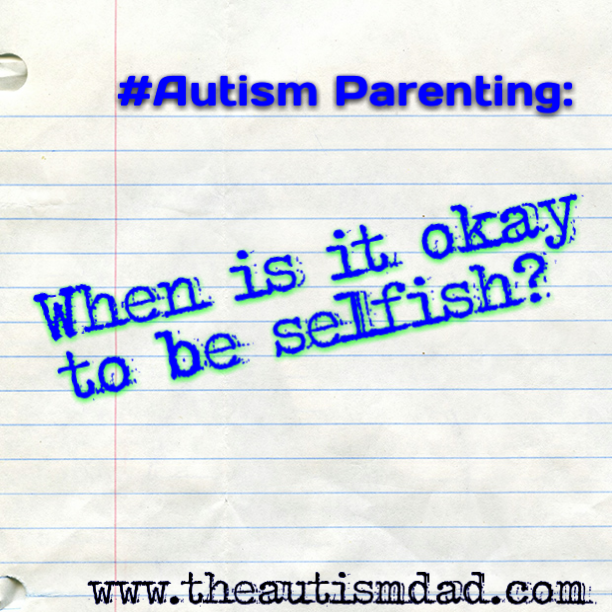 When you're parenting a child with special needs, it's so incredibly easy to get lost in that and forget that you even have needs yourself.
Unless something comes up, I try to walk every single weekday morning.
I walk roughly a 16 min/mile pace and that's considered brisk. Anytime you take 100 steps or more a minute, it's considered a brisk pace.
I typically walk at least 3.25 miles, sometimes more,  sometimes a little less.
The point is that I'm really trying to take the time for self-care.
I also know that if you do anything for yourself, it's easy to feel guilty.
You can't have that mindset for things like self-care because if you don't care for yourself, your health will suffer as a result.
A universal fear that every special needs parent that I've ever talked to has, is what will happen to my child if something happens to me?
We all share this same fear.
Rather than worry about who's going to be there for your child, maybe do something productive with that fear and let it drive you to take care of yourself so you can be there as long as humanly possible.
When it comes to things like this, I encourage you to be selfish.
Please take care of yourself because you are everything to your child and you are a valued and irreplaceable member of this community..  ☺