The boys and I had an interesting day.  The highlight or which was a 2.5 mile hike with kids through Monument Park.. ☺

I was trying to find a happy medium because no one could agree on what they wanted to do. Elliott wanted to explore and Emmett wanted to do a couple laps on the track. Gavin is the only one who didn't care what we did.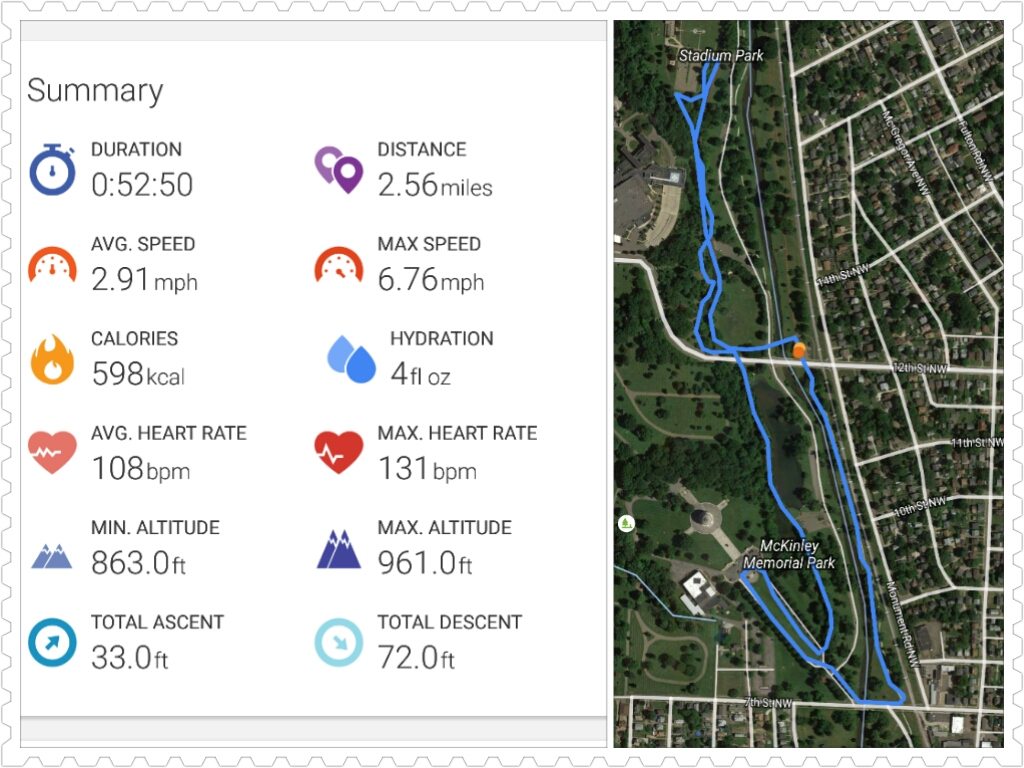 The way I saw it, going on a hike got Emmett the distance and gave Elliott places to explore. For some reason, he's collecting acorns lately.

You can check out all the pictures below from our hike today. You can do me a solid and follow my Instagram feed too if you'd like. Just use the follow button in the widget below.. ☺
[instagram-feed]
Elliott had a pretty rough day but I'll talk about that later.
The boys and I went grocery shopping after our hike and they did pretty darn good in the grocery store.
Everyone wanted pepperoni rolls for dinner but Giant Eagle was out. Rather than give up, we decided to make our own and for the most part, it was successful-ish….☺
After dinner we spent some time playing with Maggie and the ferrets.
I tried to wind things down a little differently tonight because I can't physically or emotionally take anymore of these bedtime battles with Emmett.
My head has been pounding tonight and I just needed Emmett to at least go to bed. He'll wake up and find me but I need some time to myself because as much as I love my kids, they really tests my limits.
I just want to get rid of my headache so I can get some writing done before going to bed myself…
I'll let you know how it goes.
While we had our trials today, I really enjoyed the time I had with the boys. I see them everyday cause they live with me but I will never take the for granted and I'm always grateful.. ☺ 💜