Have I mentioned how much I hate my house? I know I have on at least a few occasions.
I'm so grateful to have a place to live but it's never really felt like home.
Anyway, the house is over 100 years old and all of the previous repairs to the house have not been done correctly, so it creates a problem when new repairs need to be made.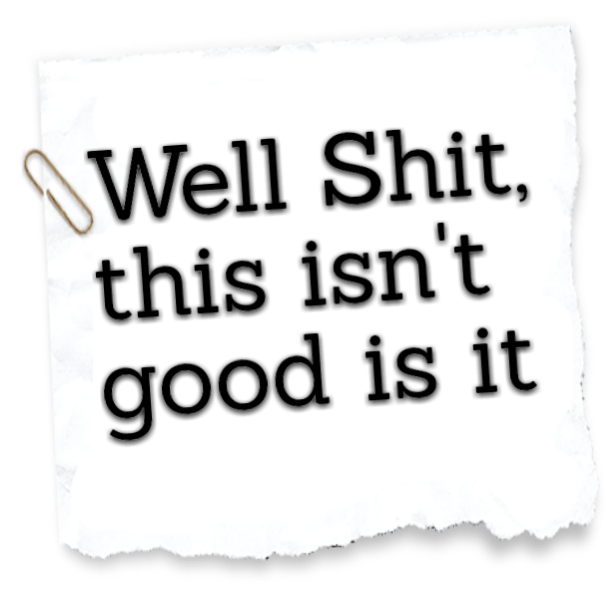 A good example of that was the recent debacle with our main staircase collapsing.
There are a couple of new issues to add to that list.
I had a waterline burst in my basement last night. Luckily, it's only tied to the washer but the shutoff doesn't work correctly and so turning it off only slows down the leak. 🙁
The genius that did the plumbing in the house neglected to install water shutoffs to most areas of the house. That makes it really difficult to make repairs, even if you can decipher the convoluted way they ran the plumbing.
There's also an outlet in the Gavin's room and Elliott and Emmett's room that stopped working last night. These outlets share a common wall amd have nothing going to do with a tripped breaker.
There's only 2 outlets per room and they're in really bizarre places.
My Dad is stopping by this afternoon to take a look and see what he thinks…
In life there's always something.
With the increase in income this year, I'm in a better place to absorb the repairs and that's awesome. Unfortunately, I've had to play catch-up and so I might have to delay repairs by a week or so.
Thankfully, I was actually caught up on the laundry and so I might be okay. 🙂
I can't wait until I can move into a better living situation…
I am however, very aware that it could always be worse and for that I'm grateful. 🙂
This site is managed almost exclusively from my Samsung Galaxy Note 5. Please forgive any typos as auto-correct HATES me. 😉
Please remember to visit my Sponsors, Like, Tweet and Share my posts on your favorite social media outlets.
I can't do this without your help. So, if you like what I'm doing, PLEASE consider supporting my efforts. Click here to find ways you can help for FREE.