Emmett isn't sleeping tonight for some reason. He tried for about 3 hours before I decided to head upstairs and let him lay down with me in my room.
There isn't much that I haven't tried in regards to helping him sleep and so this is going to continue being a work in progress.
He's not asking for anything other than the ability to lay next to me. I know there are countless other Autism parents out there that face this same challenge every night as well and so I do take comfort in the knowledge that I'm not alone.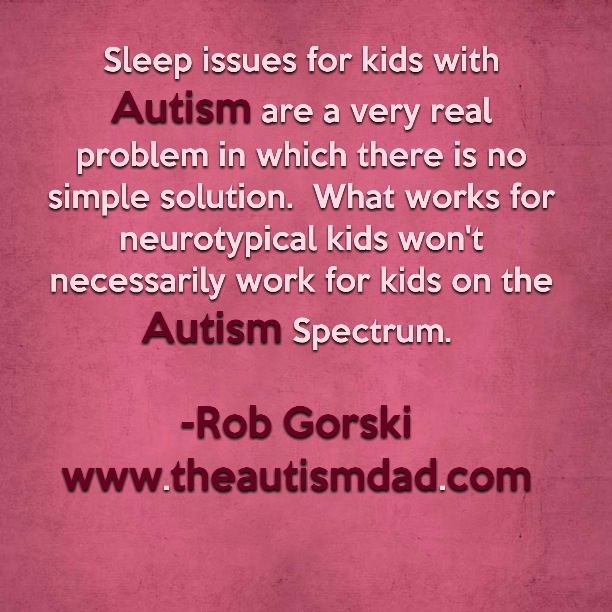 For now, Emmett is falling asleep watching Tanked on his tablet.
Once he falls asleep I'll probably just go to bed myself. I need the rest and I'm already physically in bed anyway.
For those Autism parents out there who face this same challenge with your child, what have you found that works and has it fixed the problem or is it hit and miss?
Disclaimer: Not that I should need to do this but because I know that some people will be offended, I'm going to address this now.

Yes, I'm aware that any parent can have a child with sleep issues but I'm not any parent. I'm an Autism parent and this blog is all about Autism parenting. There's no need to bring it to my attention that all parents can have this same issue.

While any parent can have kids with sleep issues, kids with Autism face many challenges that NT kids simply don't. It's different and if this offends you, than your reading the wrong blog… ☺
This site is managed almost exclusively from my Samsung Galaxy Note 5. Please forgive any typos as auto-correct HATES me. 😉
Please remember to visit my Sponsors, Like, Tweet and Share my posts on your favorite social media outlets.
I can't do this without your help. So, if you like what I'm doing, PLEASE consider supporting my efforts. Click here to find ways you can help for FREE.