It will soon be pushing 1am and Mr. Emmett is still wide awake, with no signs of slowing down.
I thought I just might have actually avoided any major transition difficulties associated with the boys coming home from their Mother's house last night. Unfortunately, I thought too soon.
Transitions issues are just an unavoidable thing, especially when their environment changes.

While it has been pretty smooth in regards to no fighting or meltdowns, Emmett not sleeping means I can't go to sleep and that's not a good thing.
Emmett's not noticeably upset about anything and says that he doesn't know why he can't sleep but he's wanting to stay in his own bed tonight (that's actually pretty amazing), which means I have to stay awake. If he was laying next to me, playing his tablet or something, I'd wake up the moment he got up but since he's in his own bed, dozing off just can't happen..
Mind you, this is on 5mg of Melatonin and 25mg of Benadryl. For the record, his allergist gives him Benedryl for his allergies because it's what works best for him. I don't give him or any of my kids Benadryl to sedate them.
Anyway, since I'm up, I figured I might as well get caught up on some writing and with any luck, Emmett will pass out before too long… ☺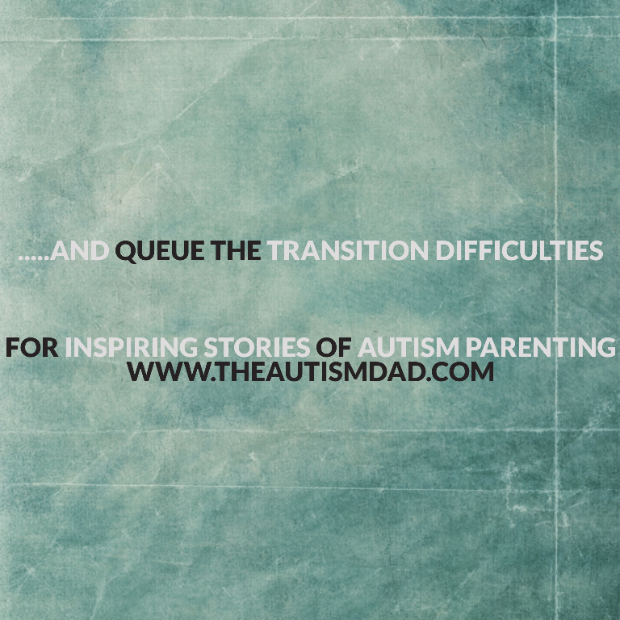 This site is managed almost exclusively from my Samsung Galaxy Note 5. Please forgive any typos as auto-correct HATES me. 😉
Please remember to visit my Sponsors, Like, Tweet and Share my posts on your favorite social media outlets.
I can't do this without your help. So, if you like what I'm doing, PLEASE consider supporting my efforts. Click here to find ways you can help for FREE.