In this 2nd half of my post, I'll share some of the interesting and scary a things that took place during the second half of our hike. To see the original post, click here.
This hike took us down part of the red track, along the train tracks, across 3 bridges, along side the Pro Football Hall of Fame and through a heavily wooded area where most of our hiking took place.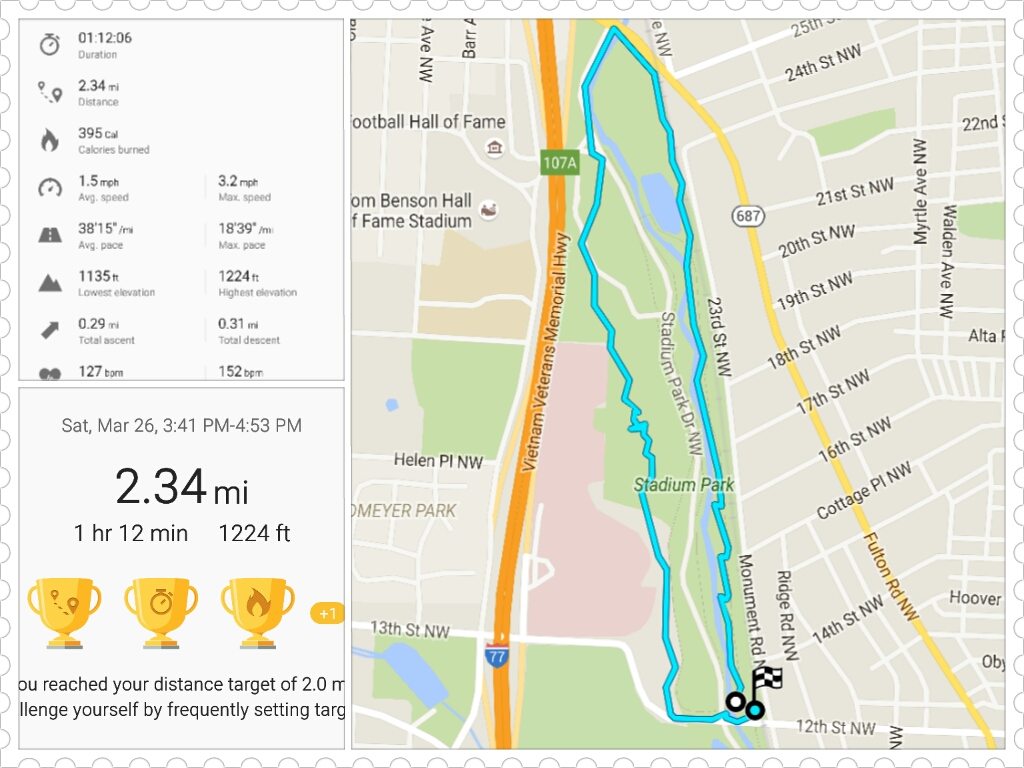 We ended up stopping a couple of times for short breaks but these guys did the entire hike without any help.
During our time in the woods, we had a really close encounter with 2 deer. They walked right by us and let us get a really close look at them. We were able to watch them for a few minutes and that was really cool for the boys.
Emmett and Elliott both brought their tablets because they wanted to take pictures like I do when we go on an adventure. ☺
After we explored the old abandoned Timken Security Building, we headed back to the car. Before we crossed the final bridge to get to the parking lot, we witness a car accident. I called the police and EMS. Thankfully, no one was hurt but we stuck around in case the police needed a witness.
We hung out with a Mom and her daughter, who witnessed the accident as well. When the police didn't need a statement from us, the boys and I grabbed some pizza and headed home.
We all had a really good time and the boys did so incredibly awesome.. I couldn't be any prouder of them… ☺
Below you find the pictures from the second half of our hike. ☺