No one wanted to get up and moving this morning but we did. For the most part, everyone cooperated and I appreciate that. I got the boys to school but we were a bit later than I usually like to get there.
Driving home, I realized how exhausted I was and after breakfast, I took a nap. Gavin was sleeping off his morning meds and so it seemed like the best time to gain some sleep.
I really hate taking naps because it ruins any chances of getting things done while the boys are at school. On the flipside, naps are a necessary evil because without them, I would likely cease to function and that's not a good thing.

Trying to balance everything I have to balance is overwhelming. Doing so while at war with depression is even harder.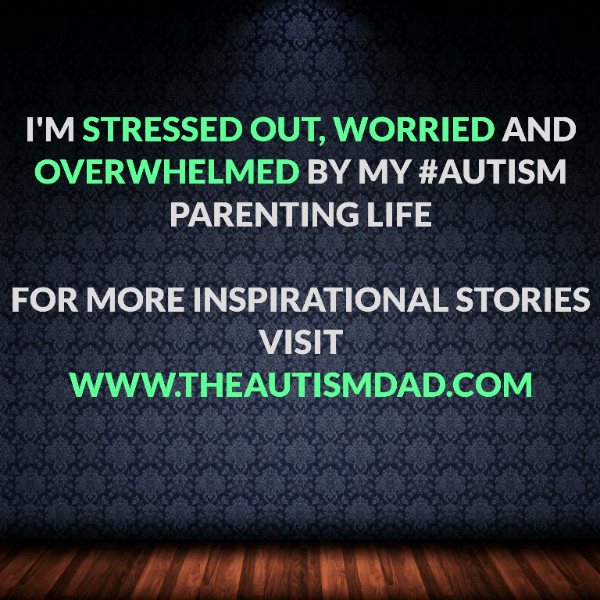 I'm worried about a great many things right now. I actually lost the server yesterday for nonpayment. There was a period of about 30 minutes that everything was offline. Keeping this site online, helping people, raising awareness and having people read our story is one of the only ways I can bring in additional income at present. Losing the site removes all possibilities.
I have a couple very positive announcements coming soon. One in particular will be of enormous benefit to the Autism community at large and I'm really excited.
I'm worried about addressing the shortfalls in my grocery budget as well as some potential health problems with Emmett.
Life has me overwhelmed and doing this alone is not easy. It's always worthwhile but never easy.
So many things keep popping up, causing he to shift direction and make changes or accommodations that I hadn't planned on.
You can actually have a hugely positive impact by simply checking out my sponsors. I have some new partnerships I will be announcing soon and I encourage you to check those out when they go live. I need your help to keep this site and my efforts afloat. Not only does it help my family but it helps families across the globe as well. ☺