Everyone's in bed but only Gavin's in his own bed. Emmett has a high fever and is sleeping in the living room, where there's hardwood floors which make for easier cleaning.
Elliott is sleeping in my bed because he just feels lore comfortable, since he's alone.
As for me, I'll be on the couch once again.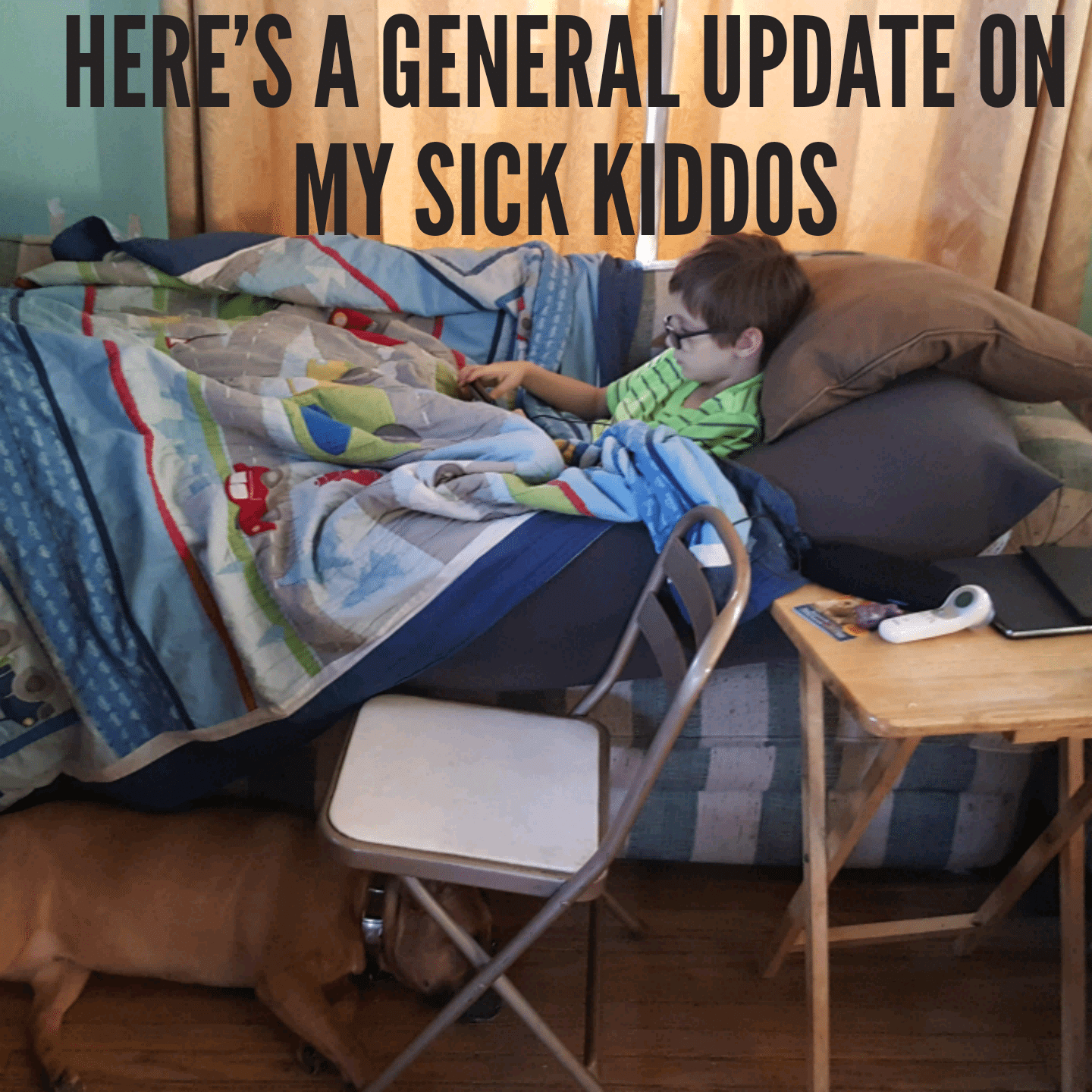 I've had to make arrangements for Elliott to get to school in the morning because there's no way Emmett will be there.
He's been miserable all day and I'm catering to him as much as I can because I need him to rest. He responds differently to being sick than I would and requires a constant reminder to rest.
When I'm sick, all I want to do is sleep.
In fact, that's all I've wanted to do for the last few days but that's not easy to accomplish when you're a single parent and have sick kiddos.
I'm truly hoping that tomorrow brings with it a spirit of health and recovery.
We need to put all this illness behind us and move forward…