Please read and share this very brief but extremely important Autism Awareness message.
Regardless of where your child with Autism falls on the spectrum, please remember that your experience does not necessarily reflect that of the next Autism family's. In fact, your experiences are likely to be very different.
The reason being, that every person with Autism is unique.  There's always some overlap but while Autism is a diagnosis that covers a very diverse group of people, it's not a one size fits all kinda thing.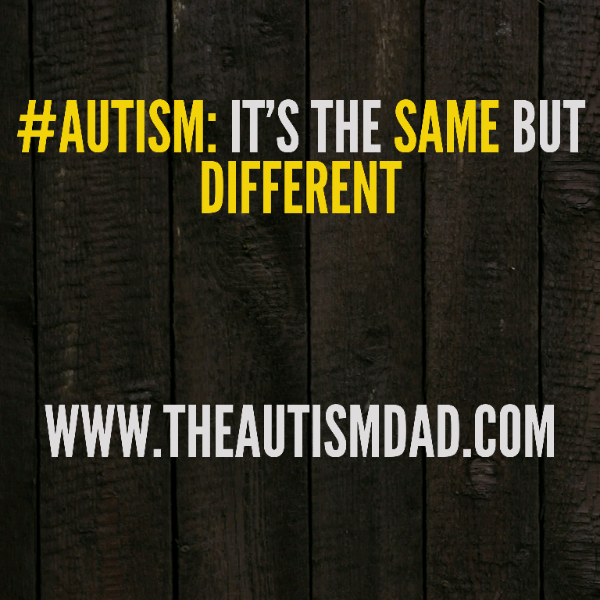 In truth, it's probably one of the only times when saying somethings like it's the same but different, is actually pretty accurate. 
I ask only that as you begin your week, please remember that while an Autism diagnosis can be shared across many different families, each family's experience is go into be different.  This means that just because something works for you and yours, doesn't mean it will work for them and theirs. 
Be kind, show compassion and accept our differences…. ☺