Summer vacation is quickly approaching and I'm realizing that if I think I'm exhausted now,   just wait until all the kids are home 24/7…..
My hope is that some of the challenges I'm currently facing, as well as the ones that will be presenting themselves in the very near future, prove to be manageable and not nearly as crippling as I fear they are going to be. 
I want the boys to have a great summer, filled with day trips and memories they will be able to take with them, long into adulthood.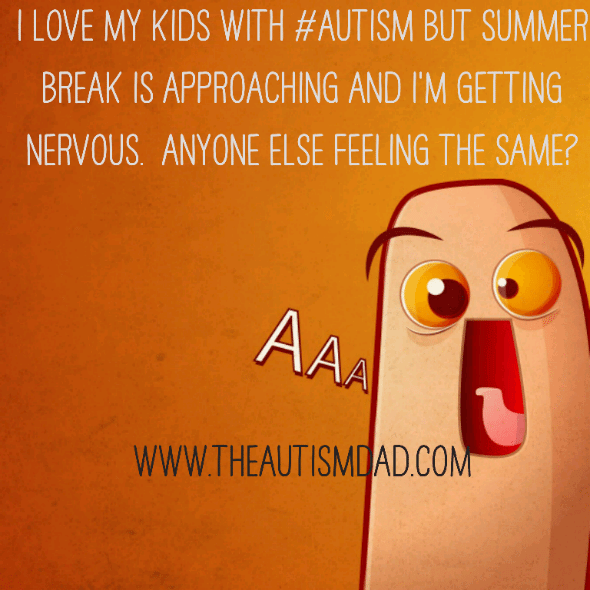 As an Autism Parent, summer  real presents many challenges, most notably a massive change in routine, that can be extremely disruptive.  Many parents like myself, while happy to have their kids with them, fear the shit out of summer break because any reprieve we got from the school day is gone…
I want to kick around some ideas that can help make the transition to summer break and summer break itself, less stressful and more fun.
What kinds of things do you do to help your child adjust?
What kinds of plans, if any, do you make for the summer?
What unique challenges are you presented with during summer break that you do t face during the school year?