In order to preserve my sanity or rather what's left of it, I've decided to give up on trying to contain/redirecting my kids insane amounts of energy today.
All day I've been after the boys to rest.
While Emmett's running a low grade fever, he's driving me absolutely crazy because I can't slow him down.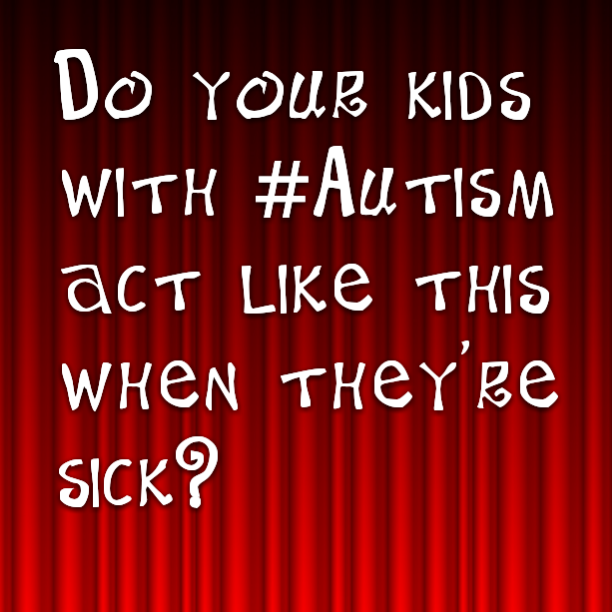 Rather than indulge my urge to run away and join the circus, I've decided that I'm just going to focus on physical safety.
If he's doing something dangerous, I'll deal with it but trying to slow him down or contain his energy is a huge waste of time and energy because it's not working.
Kids on the Autism Spectrum tend to have atypical reactions to things, including being sick. Your mileage may vary but that's been my experience over the last decade or so.
When your kids on the spectrum are sick, how to they act? Do your kids on the spectrum respond atypically to anything else?
Just wanting to compare notes and create discussion.