For about 6 months now, Gavin has not been healing very well at his IVIG infusion sites. As you can see, sometimes there's open sores and other times they just don't seem to go away.
I need to call his Immunologist today because this seems like a problem that needs to be addressed. I'm honestly considering going back to the once a month infusions at the hospital, assuming he tolerates it.
When I say tolerate it, I'm referring to physically tolerating it. Emotionally, he doesn't have a say. It's unfortunate but these have to happen in whatever manner is best.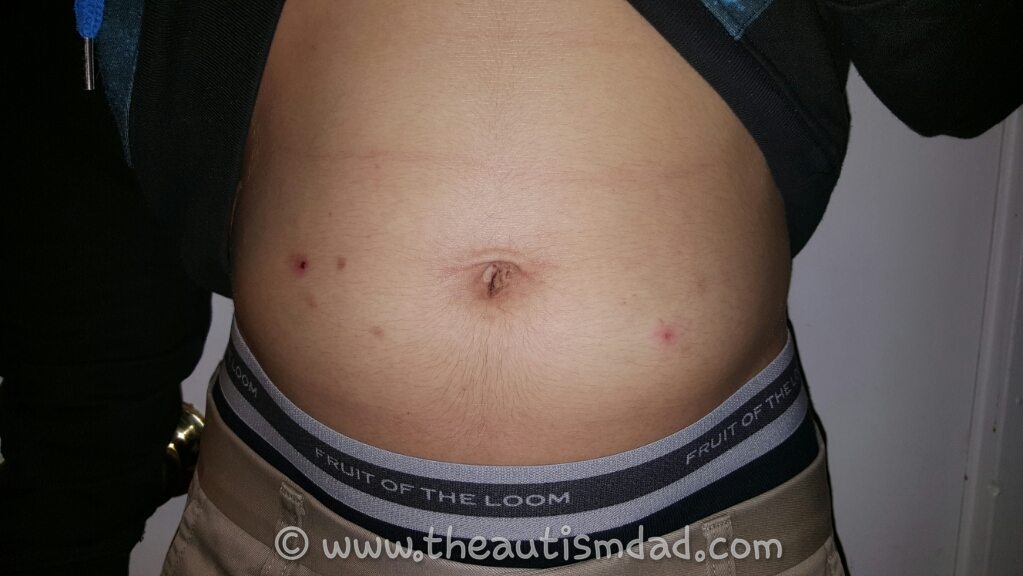 Frankly, if it were me, I'd prefer the all day infusion that only has me laid up for one day a month. Gavin on the other hand, feels very differently and wants nothing to do with the infusion in the hospital. I'm not sure why but he has his reasons.
Anyway, I don't know what this all means. The last time I spoke to his doctor about this, it wasn't as bad.
While they may look infected, I don't think they are. It's more like scar tissue but some are scabbing up….
Anyway, this is on my to do list for today. I'm hoping to avoid a trip to Cleveland but that may not be possible.. It's going to come down to whether or not she wants to see him for this again.
I'm not super concerned about this but Gavin's uncomfortable and I don't like how he's healing or rather not healing.