If you were to look outside our front window, you might notice something missing. That something would be our car.
As we were preparing to leave Dr. Pattie's office after therapy tonight, the key wouldn't turn in the ignition. This has been an on again off again issue for a little while. The remedy has been a tiny hammer underneath the passenger seat.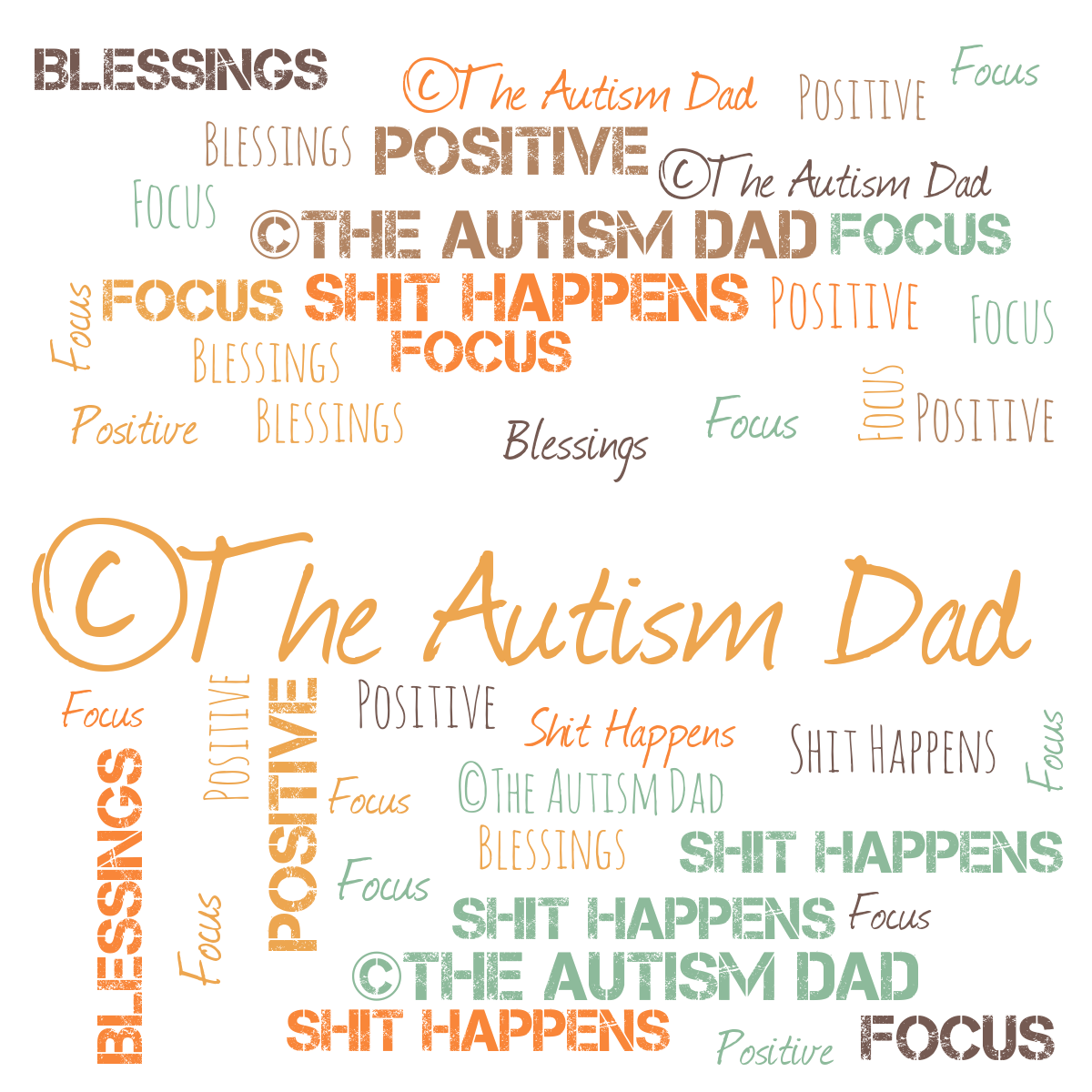 I know that sounds weird but if we take the tiny hammer and tap on the key while it's in ignition, it will turn once again. Think of it as a love tap.
After about twenty minutes of unsuccessful attempts to get the damn car to start, I called my Dad to help shuttle us home. He advised I call my brother Jon, who's a mechanic at a very large dealership in our area.

Below is the texts that went back and forth.. I'm the dark and Jon's the light.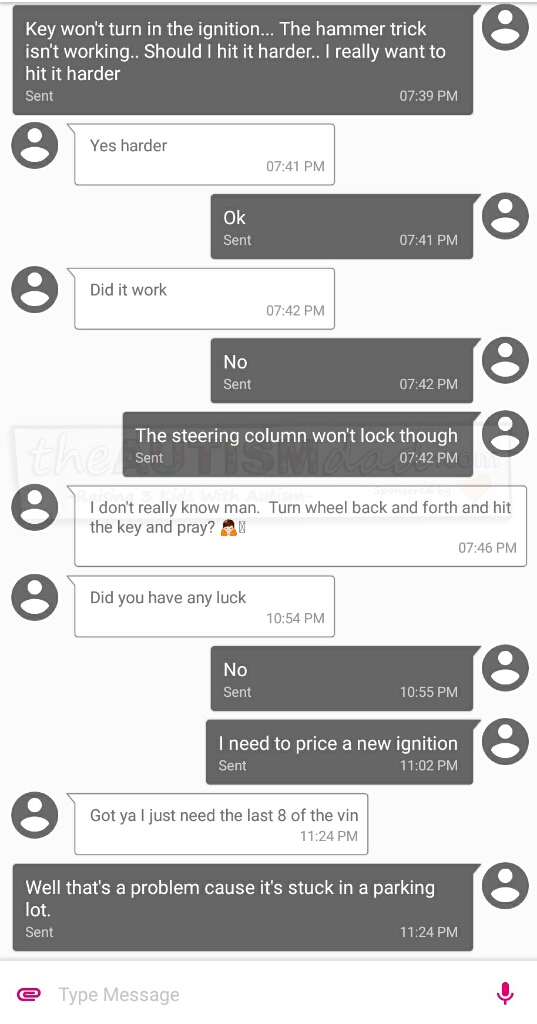 The car is having a sleepover in the parking lot at Dr. Pattie's office. This means we are pretty much stranded at home and in desperate need of the grocery store.
I was able to grab some provisions at the Walgreens down the street but that took a decent chunk out of our budget cause everything there is fricking expensive. The kids needed to eat and so did we. This was the most practical solution.
My brother is going to price the new ignition for me. We're pretty lucky in this area cause we pay cost for the part and he puts it in for free. It's the cost of the part that has me worried, but a quick Google search leads me to think it might not be all that bad.
Fingers crossed…
Thank goodness for my Dad coming to get us, a brother who will fix it and that there's no school this week…. ☺