I wanted to share with you all why this week had such an amazing ending. I've already shared one of these things but in case you missed it, check out the video below.
https://youtu.be/3FRvByjO81A
What follows are just a couple things that really made me feel good and helped to end the week with a bang, in a good way of course. ☺

When I dropped the boys off at school on Friday morning, I was able to get a selfie with them before they existed the car. Elliott was a bit less cooperative but that's already. He still made it into the picture. ☺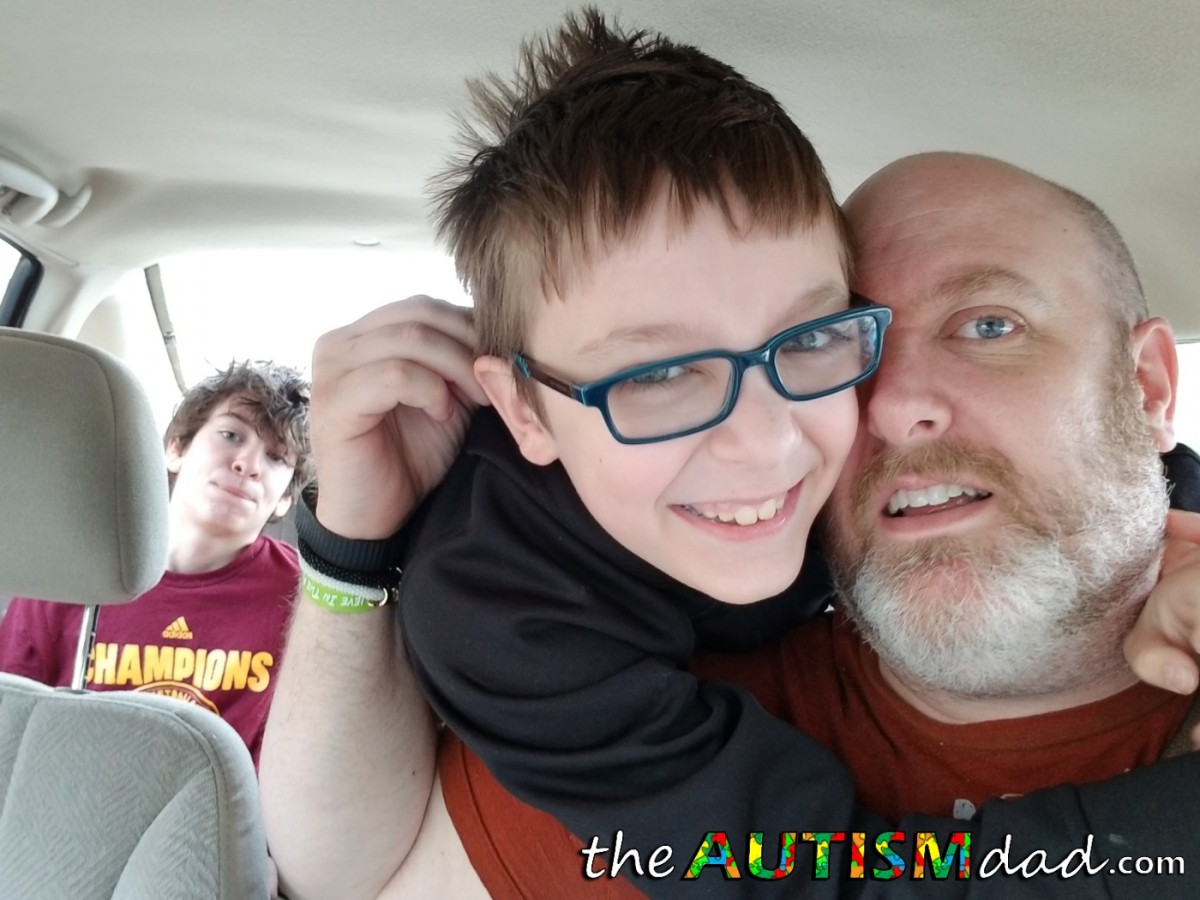 Lately it seems that our mornings are so stressful, we don't even think about doing things like this. It's just get the kids to school and come home and prepare for them to return that afternoon. On Friday, things were different and I hope to have many more days like this.. ☺
After the boys Martial Arts Promotion, Lizze and I were able to sneak in movie together.
We're huge Deadpool fans and couldn't wait to see Deadpool 2. We were originally supposed to go in the morning but realized that we had the wrong time for Elliott's promotion. We were able to move our tickets to the afternoon and thanks to Lizze's parents, we were also able to drop the boys off with them for a couple hours.
While it may not seem like a big deal, getting out to do things like this isn't something that's easy to do. Sometimes it's a money thing and other times it's a Autism parenting thing.
I'm not always able to say we had a good day but this is one of those times I can. It was an amazing day from start to finish.. ☺