The insanely hot weather has defeated us again today. We were going to go hiking but it's simply too hot and we'd be inviting trouble.
Instead, Emmett and I are going to take on a little plumbing project that needs to be done.
Yesterday, Gavin accidentally clogged our broken garbage disposal. It hasn't worked in a very long time but we only ever have running water to that side of the sink, at least that's all it supposed to have.

I never removed it because it just wasn't a priority and we were hoping to actually replace it.
Gavin dumped food down there yesterday and it's now clogged. It takes hours for water to drain now and there's no point in trying to tear it apart in order to unclog a broken garbage disposal. Instead, Emmett and I are going to Home Depot to pick up some supplies for a little project.
We're going to remove the garbage disposal and convert it back to a regular drain.
I should have done this awhile ago but Gavin's actions have inspired me to do it now. ☺
Emmett's really excited to take this on and while I've never done this particular task, it's pretty straight forward and we'll learn together.
Mr. Emmett is always my goto for this kinda of thing because he's so eager to learn and fun to work with. That's not to say the others boys aren't, they just don't really want to help and that's okay.
This is what we're going to be tearing apart.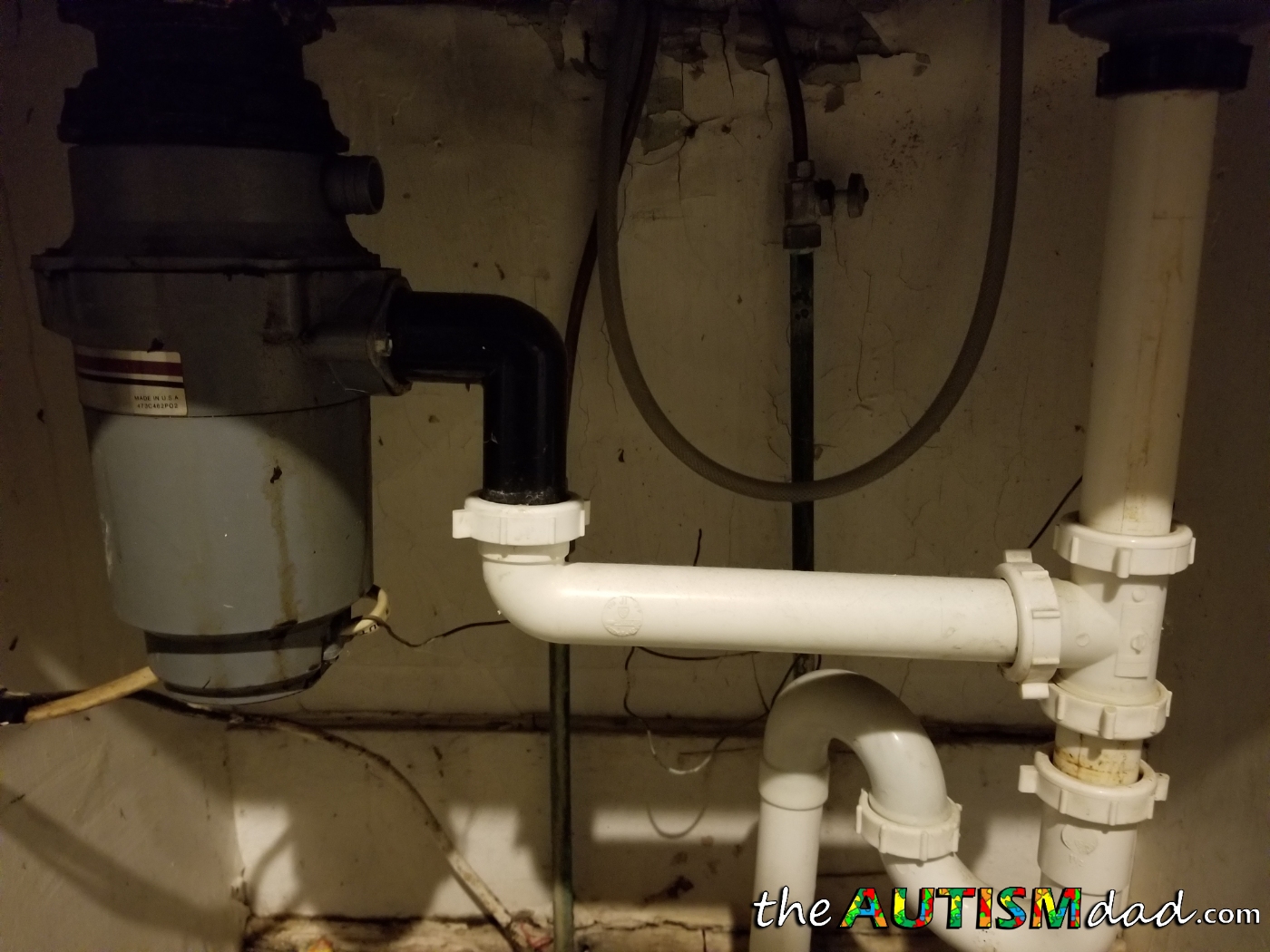 Doing these kinds of projects with my kids helps them to learn skills that they can use in life going forward. This should be an easy and inexpensive job. ☺