There are times that I really struggle with being the only person in my house without Autism. Today is one of those days, more specifically, tonight is one of those nights.
Communication across the board is always a challenge, be it with Lizze or the boys.
I almost always feel like the odd man out because while I can communicate exceptionally well with most people, communicating with my own family is not easy.

Each person has their own way of communicating and in many ways, it's like I have to speak five different languages.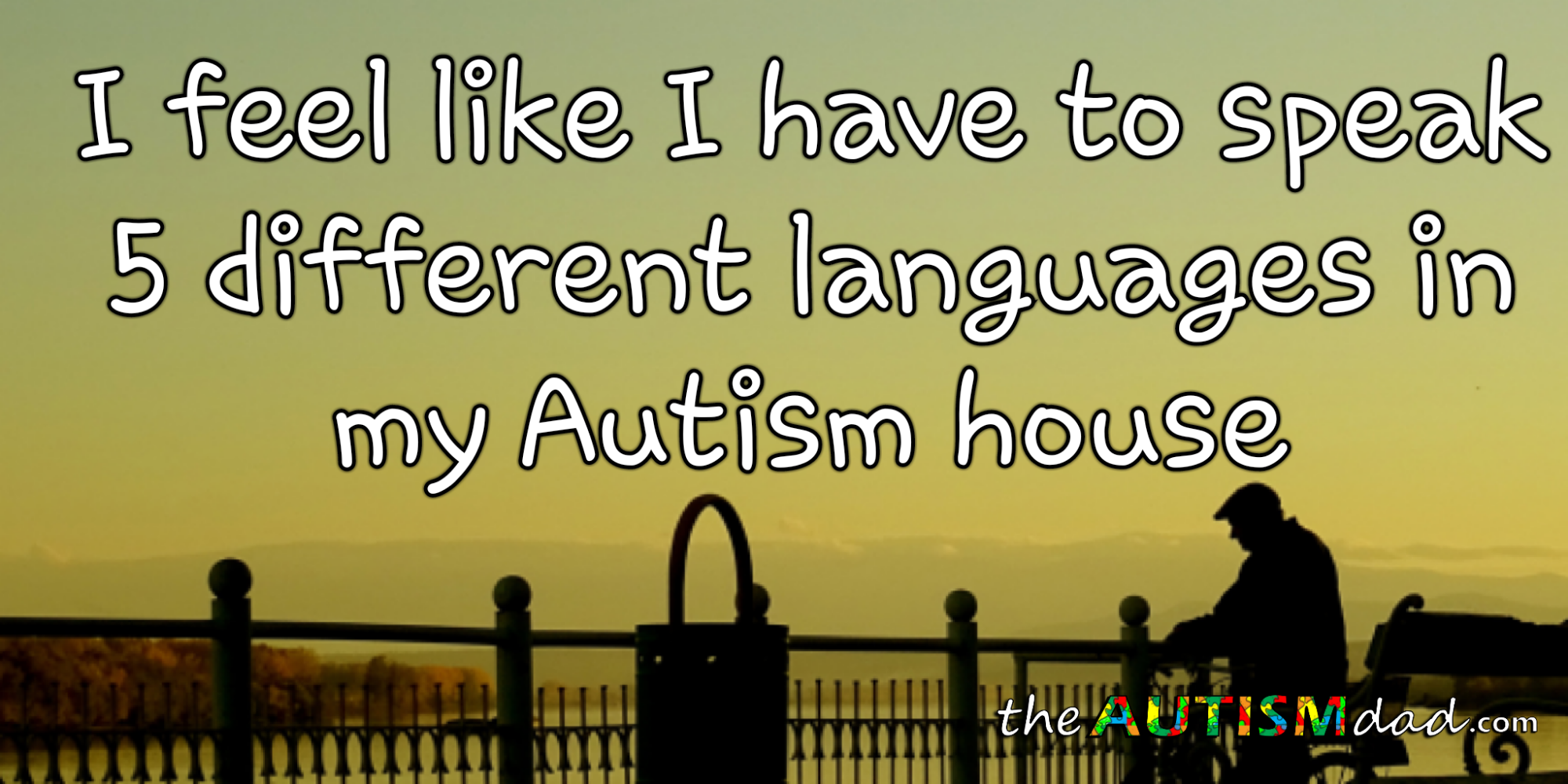 It's exhausting having to always choose my words with caution. Some of my family is very literal, meaning if I say I'll be there in a minute, they will count to sixty and want to know where I'm at.
I can't explain how hard it is to keep everything straight, especially in the heat of the moment.
Everything requires a very deliberate word choice or whatever I have to say could simply be lost in translation.
This has nothing to do with anyone's level of intelligence because my family is educated and quite intelligent. This simply has to do with how they are wired to communicate. I'm so used to this that it's really all I know anymore but it's also nice to be able to carry on a conversation that I don't have to overthink.
Anyway, I feel like I've been tripping over my words this evening because I was definitely off my game today.
Most of the time, I can just adapt to whoever I'm talking with and all is right with the world. Other times, I get things mixed up and use the wrong approach with the wrong person and that can lead to chaos.
Do any of you struggle to communicate with your loved one with Autism? I'd love to hear your story. Please feel free to leave your experience in the comments below. 😀