Taking your kids to see a Broadway show is a gift they'll always remember, but which one should you see? Here are a few of the most popular shows for kids right now.

Harry Potter & The Cursed Child

For the very first time, the world of Harry Potter is coming to the stage. Come and join Harry as he navigates the challenges of the adult world (he's now a father to three children)! The story focuses on Harry's son Albert, facing the challenges of the family name. When the past will not rest and the future seems dark and uncertain, courage and strength are truly put to the test.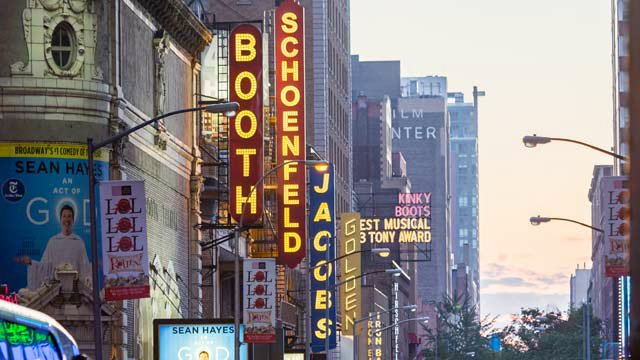 The Lion King

Disney fans won't want to miss this epic adaptation, (including all the best songs)! Join Simba on his quest to take his true place as king, much to the distaste of his wicked uncle Scar. Expect a fun-filled coming of age tale, where justice must be fought for at every turn. With the help of his friends Simba must discover what it really means to be a king.

Aladdin

Another Disney classic brought to the stage to wow you, Aladdin is the street urchin who finds a magic lamp that will change his life for good. With the help of the Genie, Aladdin sets out to win the affections of Princess Jasmine, yet he isn't the only one who wants possession of the lamp.

Of course, broadway tickets aren't just a treat for kids, there are plenty of options for a great night out with your mates or spouse. To choose a show you'll enjoy, check out the following questions.

Infographic design by broadway tickets

This is a contributed post and therefore may not reflect the views and opinions of this blog and it's author.