When things get tough emotionally and/or physically, it's easy to want to give up but it's so important that you don't.
Today I turn 37 years old and will be doing so without my wife being by my side for the first time in almost 15 years. That's a bitter pill to swallow, at least for me it is.
Yesterday we celebrated the August birthdays in my family with a cookout at my parents house.

Truthfully, I didn't really want to go because I knew I wouldn't be in the mood to be around people but the kids weren't going to pay a price for my mood so we went.
It was a rough start and I avoided contact with everyone I could.
Eventually though, things got a little easier for me and it turned out to be a pretty good day. 😀
The key to this turn of events and shift in demeanor was simply giving myself the time I needed to sorta process the day without being overwhelmed by happy, well meaning people.
It's so important to give yourself time. It's not always possible but when it is, you should allow yourself time to adjust, adapt and feel whatever it is you need to feel. Frankly, it doesn't matter what others think, you know yourself best.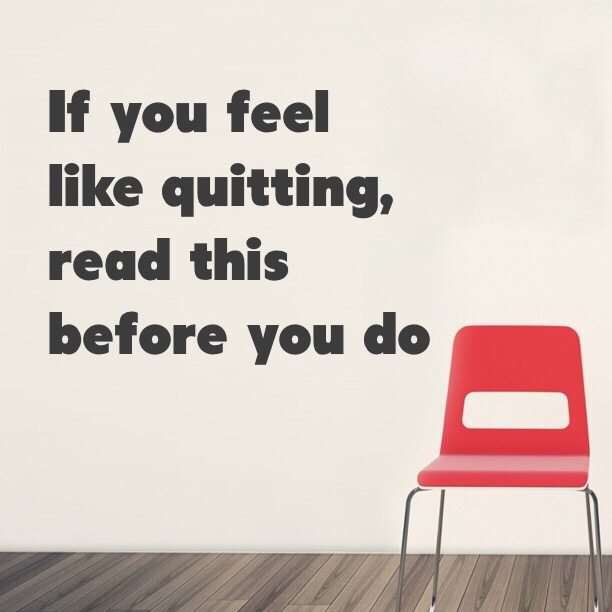 I'm not a quitter. I am a man blessed with three amazing and complicated children. I'm a man who's overwhelmed by life and raising my kids on my own, while trying to pick myself up after the unexpected end of my almost 12 year marriage.
It's not easy. It's not pretty. It's not perfect but it is possible and it is important that I never give up.
Please remember that quitting robs you of the chance to succeed. If your stuggling like me, even for different reasons, don't give up. I didn't and ended up making some positive memories yesterday.. 😀