The plan for today is that I'm taking the boys to my parents house to color eggs and then Gavin and I are going to see Batman vs Superman.
This plan may have to be postponed because my Mom isn't feeling well and if she's not feeling better in the morning, I'll have to table my plans for now. Frankly, I'm okay with that and so is Gavin. I'm honestly more worried about my Mom and hope she feels better.
If we don't go to the movie, I'll find something else for us to do.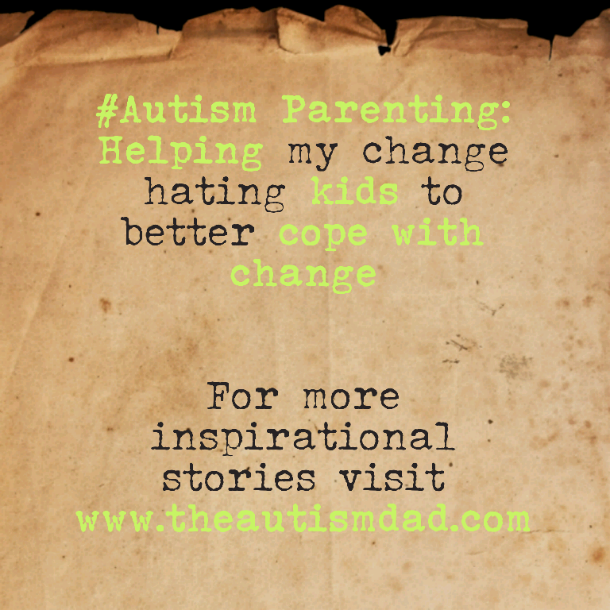 I'm not sure what the weather is supposed to be like but if it's nice out, maybe we'll go to the playground or go for a hike.
It's not easy to find something that all three kids will want to do at the same time but maybe I'll take them for pizza. I just thought it would be nice to do something together, especially if the movie doesn't work out.
I suppose I'll just play it by ear in the morning.
I've said it before and I'll say it again and again. As an Autism parent (or any parent for that matter), you have to be flexible and learn to roll with the punches. Adapting to change is something we have to learn to be experts at, in order to help the change hating kids we love so much, to weather whatever change is happening in their lives. ☺
This site is managed almost exclusively from my Samsung Galaxy Note 5. Please forgive any typos as auto-correct HATES me. 😉
Please remember to visit my Sponsors, Like, Tweet and Share my posts on your favorite social media outlets.
I can't do this without your help. So, if you like what I'm doing, PLEASE consider supporting my efforts. Click here to find ways you can help for FREE.