The boys left around dinner time to spend the night with their Mom.  Their Grandma picks them up cause their Mom doesn't drive.
As I was walking Emmett out the door, he began to panic, saying that he doesn't want to go.  When I asked him about it, he said he wasn't sure what he wanted to do and was getting anxious.

Thankfully, Grandma was there to save the day.  🙂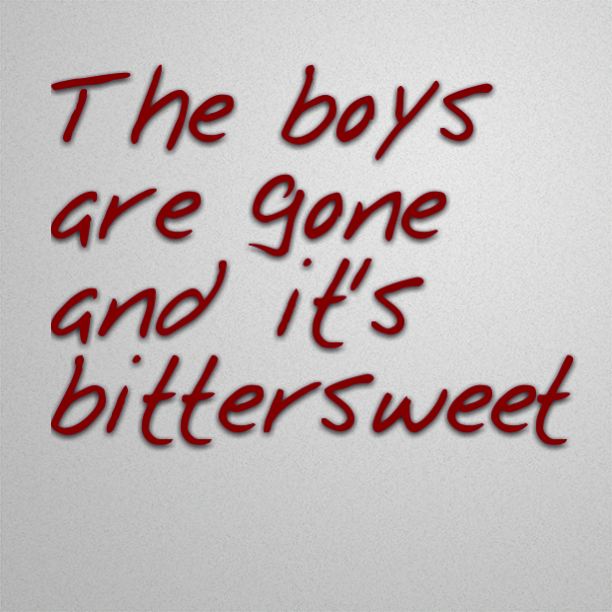 As I walked him outside, he seemed to forget about not wanting to go and was excited to see Grandma.
Emmett hopped into the car, gave me a big hug and was happy and that makes me happy. ☺
Everyone left happy and smiling and that's a fantastic start to a visit.
I said this was bittersweet because while I'm thrilled that they can see their Mom and I without question, need the break, I miss not having them here.
They're pretty just my entire life and I don't really have anything else to do.
It's just a little bittersweet for me.  I miss my boys… ☺