The plan was for the boys to be dropped off at my parent's house because it was closed and that's where we were going trick or treating.
When the boys arrived, Emmett began crying because he no longer wanted to be a Pac-Man ghost.
Elliott had decided to be a makeshift Master Chief instead of Pac-Man and that made Emmett not want to be the ghost anymore.

Lizze had given me a heads up but I was hoping he was going to move past that and be the ghost.
Instead, Emmett and I had to go home and dig out his old Transformers costume from last year and thankfully it still fit.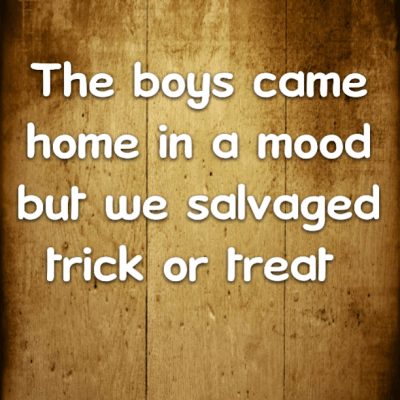 The rest went pretty well and now we're chilling out at my parents before we make our way home.
On a side note, my cousin and his two little ones joined the boys and I as we knocked on doors and collected candy.