I'm going to be a bit more honest in this post because I'm really, really frustrated and goddammit, I have a right to be..
I didn't ask to be a single Father. In fact, I took a vow that I take very, very seriously and I never once broke it.
I didn't ask to be so blindsided that I lay in bed at night wondering what's wrong with me.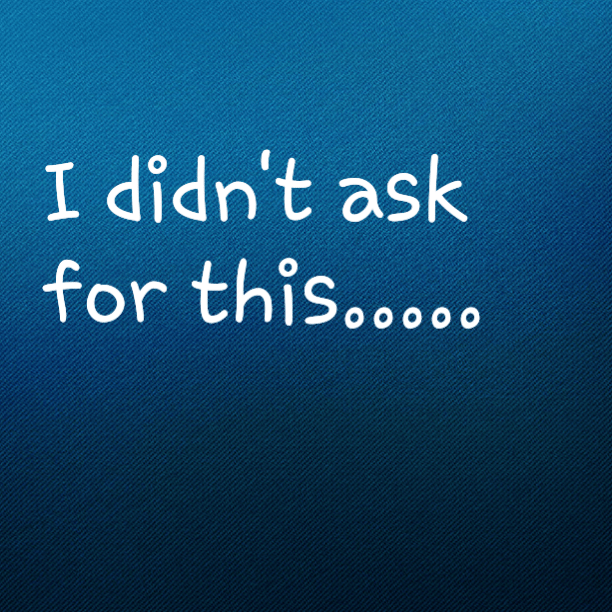 I didn't ask for my entire world to be shattered or for a heartache so deep it has shaken me to the core.
Never in a million years did I think that I would ever be working out visitations or splitting holidays. Never…
Trying to navigate this single parenting world is hard enough without having to constantly deal with the ramifications of the decisions others make.
It's not easy taking the high road but that's what I believe is best for the kids and frankly, I really want everything to work.
At the same time, I'm so over the bullshit. I'm over the semantics. I'm over the stupid rules.
My only focus, my singular purpose in life, is to ensure the best interests of my 3 beautiful children.
They didn't ask for any of this either and yet they're footing the bill. Nothing I can do is enough to unburden them because I can only control what happens 28 days a month and it doesn't take much to undo any progress that we manage to make.
I'm human and I feel. Fifteen years is a long time to just get over.
There are times that my mind drifts and I start to wonder if any of the last 15 years was what I thought it was. I can't honestly trust anything anymore.
I didn't ask for any of this and while I'm doing pretty goddamn good, all things considered, I still have my moments where I'm confused by all that's happened and perplexed by what continues to happen..
This site is managed almost exclusively from my Samsung Galaxy Note 5. Please forgive any typos as auto-correct HATES me. 😉
Please remember to visit my Sponsors, Like, Tweet and Share my posts on your favorite social media outlets.
I can't do this without your help. So, if you like what I'm doing, PLEASE consider supporting my efforts. Click here to find ways you can help for FREE.