Update: First let me apologize for not updating you a until now.  It's been any absolutely exhausting day. It's been an exhausting day on a number of levels.  For now, I just want to bring everyone up to speed on Elliott's EEG from earlier today.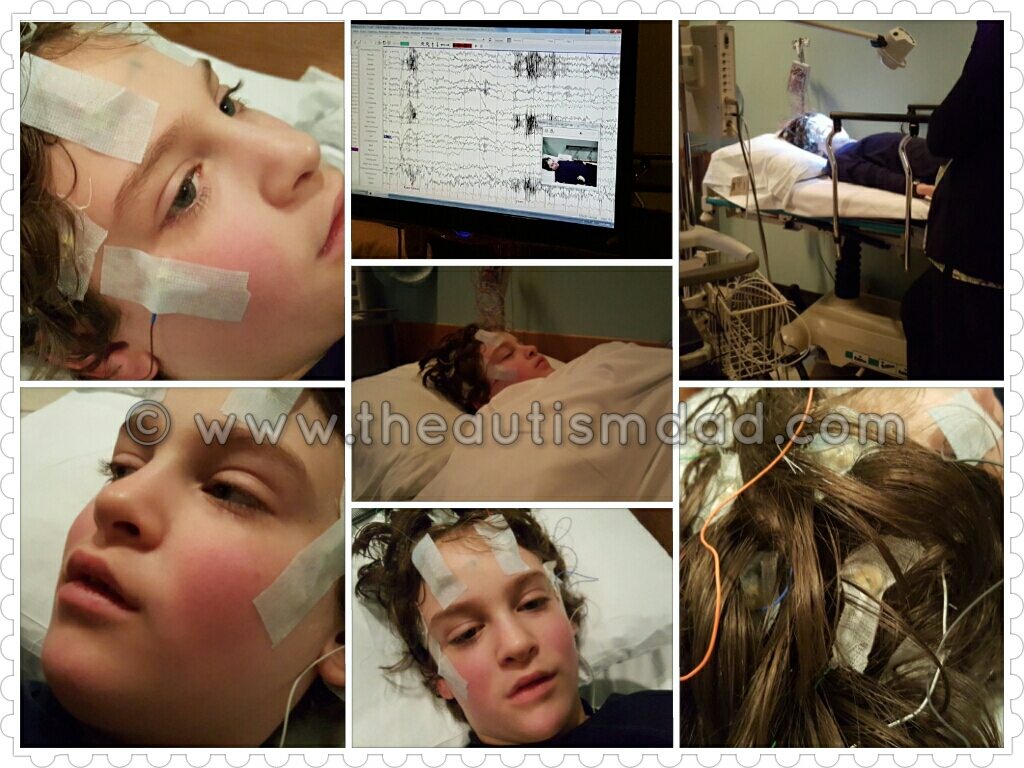 Elliott ended up doing really, really well.  He was extremely nervous at first and after a bit of tears, he got in the zone.  After the EEG was completed, we met with the nurse practitioner and after that, we met with the doctor. 
The doctor explained the EEG from today was clear and that there are absolutely no signs of seizure activity.  This is amazing news.  She then asked me why I was so concerned.  I explained that Elliott's Mom had witnessed a seizure when he was much younger and then some additional concerning behavior about 3 years later. 
With everything that has gone on over the last 3 or 4 years with Gavin, Lizze and I remember what happened in this particular situation very differently.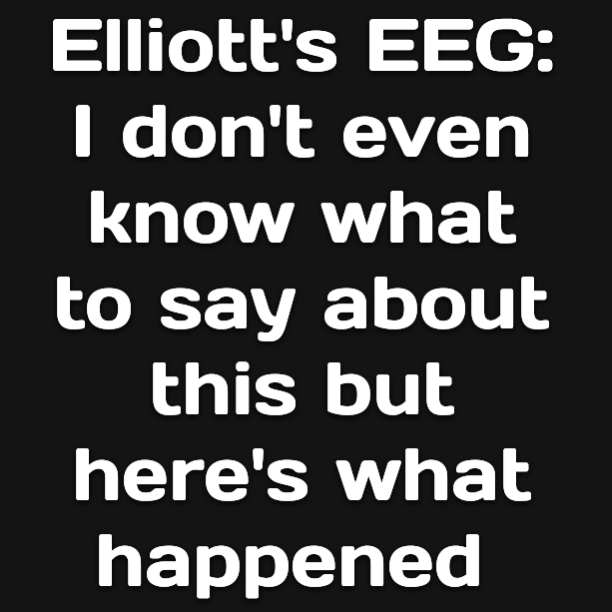 It's a very difficult situation because when you have multiple kids having serious health issues, all at the same time, sometimes things get confusing. 
I thought he had a history of seizure activity because I took what I had been told at face value and never even thought to question it. As it turns out, there is absolutely no history of anything even resembling a seizure. Whatever she saw, wasn't a seizure. 
The doctor informed me this afternoon that  she went over all his precious records, including the past EEG's and everything was clean.  I didn't even know what to say. I felt a whole bunch of things in that moment, confusion being one of them.
She explained that there aren't even any notes that mention anything about Elliott being primed and ready for seizures.  She gave me copies of all the reports to confirm this and put to rest any concerns or fears I'd had for the last few years. 
The primed and ready for seizures came about when Elliott's original neurologist had explained that kids with neurological issues, like Autism for example, are more likely than their typical peers to have seizures. 
I thinks that's where the confusion stems from.
So, the good news is that Elliott and seizures have absolutely nothing to do with each other.  That's a huge and I mean HUGE relief because I've been really worried.. The bad news is that I've been worried about something for years, that didn't happen.
At the moment, I'm just grateful that Elliott's okay, isn't having seizures and apparently never has. 
The truth is, at the end of the day, that's all that matters.  This won't happen again because I'm handling everything myself but I'm left to wonder what else there's been confusion about over the last 15 years. 
This whole thing amounted to unnecessary panic, worry and stress but thankfully accurate information has clarified this.. I just want to move forward…
This site is managed almost exclusively from my Samsung Galaxy Note 5. Please forgive any typos as auto-correct HATES me. 😉 Please remember to visit my Sponsors, Like, Tweet and Share my posts on your favorite social media outlets. I can't do this without your help. So, if you like what I'm doing, PLEASE consider supporting my efforts. Click here to find ways you can help for FREE.