We had a little change to the visitation this weekend. The holidays tend to throw things off kilter a little bit but it's not a huge deal.
Rather than going over Friday to Saturday, it's Saturday to Sunday.
I've not had a Saturday night to myself, at least that I can remember, in a really long time. Unfortunately, I don't have anything to really do with it but catch up on some shows and eat some pizza.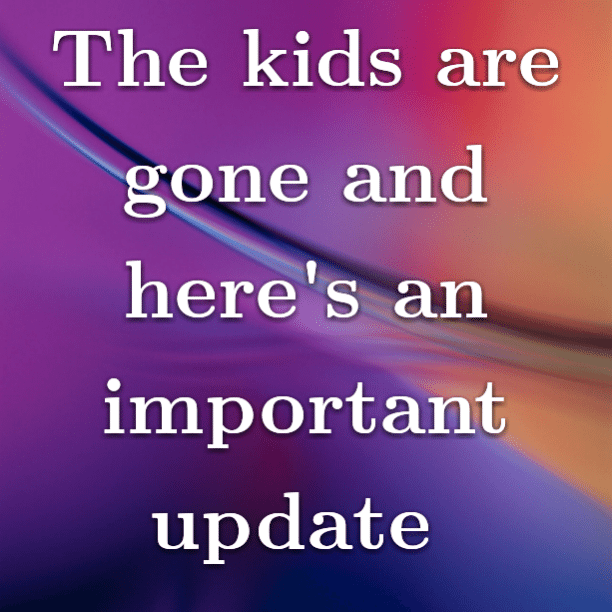 Now for the update.
I want to put this out there because while there are things that I'm upset about, I know that Lizze loves the boys. I never question that.
While we don't see eye to eye on things and often times can remember the same thing very differently, there's no malice.
I pulled the post from last night about Elliott's EEG because after rereading it, I didn't like the way I presented part of it. I was exhausted and frustrated.
I have no problems admitting that I feel that I worded some if it poorly and it didn't convey what I was trying to say well.
There will never be a day that I agree with anything my wife has done. I stand by that. There are a great many things that both upset me, frustrate me and frankly, break my heart.
That said, I never question that Lizze loves the kids. Everything is different than it used to be and sometimes that makes it harder but I don't think that anything that's gone on was done with the intention of hurting or upsetting the kids. Me maybe but the kids no.
I didn't mean to insinuate that.
Anyone that's gone through a divorce knows that it's a very difficult process, especially for the ones blindsided and left behind.
This was a tough week for me but we've talked things out. It's a process and there's going to be ups and downs. This happens to be a down week but we've both agreed to make this coming year better than the last and move forward. Baby steps.
That doesn't mean I don't have concerns because I do but it's always better to remain civil, especially for the kids. The boys are never aware of anything like because I go to great lengths to isolate my feelings.
Anyway, I just wanted to put this out there because I reread the post for the first time this evening and I felt it wasn't making the point I was trying to make. There were something that I worded poorly and while I standby my concerns, it's also important that I present things as accurately as possible.
I'm going to eventually revise it and republish. Hopefully, I'll be able to better convey my feelings.
That's all..
This site is managed almost exclusively from my Samsung Galaxy Note 5. Please forgive any typos as auto-correct HATES me. 😉
Please remember to visit my Sponsors, Like, Tweet and Share my posts on your favorite social media outlets.
I can't do this without your help. So, if you like what I'm doing, PLEASE consider supporting my efforts. Click here to find ways you can help for FREE.