As I move forward from this past week, I want to get things back on track and get back to my blogging roots.
I want to bring back my The Lighter Side of Autism posts.
The first post is dedicated to Gavin because he really does surprise me sometimes and he deserves the recognition.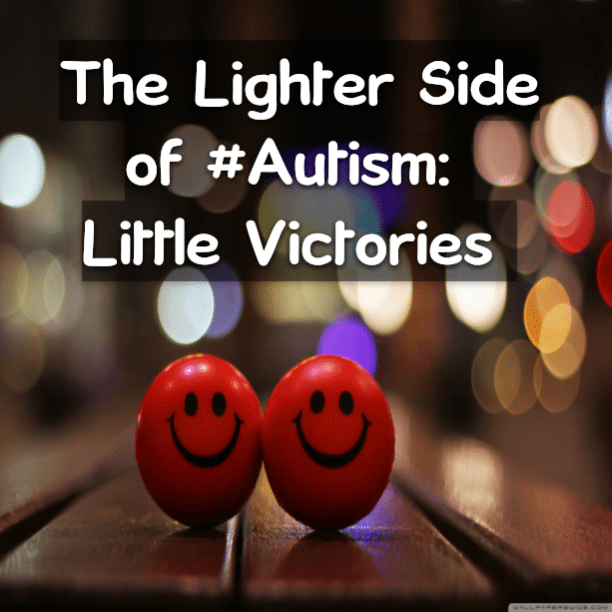 This happened yesterday while I rather frantically tried to put out a few proverbial fires. Gavin's IVIG infusion was one of them.
While I was talking to his immunologist and making a game plan for how to deal with this, Gavin walked down the stairs carrying the trashcan from the bathroom.
He had taken it upon himself to empty the trash because he saw that it was full and it needed empty.
At the time, I saw what he was doing but the significance of this didn't hit me until tonight.
For a kid who struggles in just about every aspect of his life, he noticed something that needed done and without prompting, took care of it.
I'll tell you what that is. That's pretty fucking awesome. ☺
When he gets home later on today, I'll make sure that thank him for that. Truthfully, I'm not surprised by this because Gavin's been nothing but helpful but I guess it just never occurred to me that something like this really amounts to something pretty awesome.
There are a great many struggles but there's also a lighter side to Autism and shining the light on these moments helps to provide a more accurate view of what life can be like.
This site is managed almost exclusively from my Samsung Galaxy Note 5. Please forgive any typos as auto-correct HATES me. 😉
Please remember to visit my Sponsors, Like, Tweet and Share my posts on your favorite social media outlets.
I can't do this without your help. So, if you like what I'm doing, PLEASE consider supporting my efforts. Click here to find ways you can help for FREE.