CHICAGO, Apr. 12, 2016 — We Are Lions, an organization that represents artists of all abilities, is celebrating artists with autism all over the world during Autism Awareness Month to spread awareness of spectacular artists and their talents.
We Are Lions represents artists with disabilities and organizations that provide services for the art community by sharing their masterpieces with the world. Artists submit their artwork and they print it on sustainably made materials such as shirts, phone cases, shower curtains and more. Their goal is to create conversations and interactions between communities that may not normally have access to each other through art. We Are Lions wants to break down the walls of stigma and bridge gaps fostering greater appreciation for the community they seek to empower. They represent artists so that their voices can be spread as far as possible transcending the physical space in which the original piece of artwork lies. Instead of the artists keeping their artwork within their home studio, We Are Lions stretches boundaries by making their artwork available for sale to the public.

Specifically during April, Autism Awareness Month, We Are Lions is putting the spotlight on artists they represent on the autism spectrum. They currently represent about a dozen artists with autism. Since people with ASD have a harder time communicating in everyday life, some turn to art to give them the voice they need to communicate with outside audiences. Artists that We Are Lions represent include: James Frye, Louis DeMarco, Fernando Ramirez, and more.
James Frye declared himself to be "an artist" when he graduated high school. Frye was diagnosed as a person on the autism spectrum when he was three-and-a-half years old. He is quite the visual artist and hand sketches wildly vibrant electronic documents in an abstract style. Heavily influenced by his father's love of vintage vinyl records, James finds inspiration from artists such as The Beatles, The Rolling Stones, The Who and other 60's and 70's bands. His love for music goes hand in hand with his synesthetes ability: he is able to hear colors.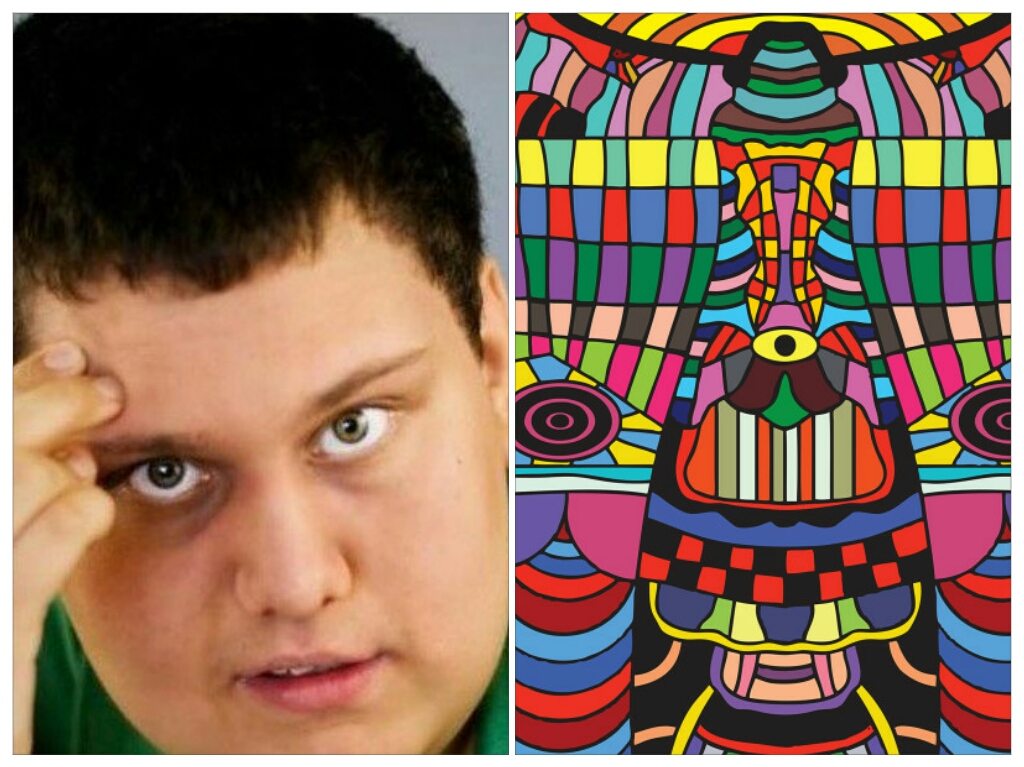 Recently, We Are Lions founder, David Schwartz, asked Frye to create a painting that depicted My Morning Jacket's album, "Waterfall". Frye took the challenge by the horns and dove straight into the "Waterfall" abyss by repeatedly listening to the album and watching YouTube videos for inspiration. As a result, he created a progressive, one-of-a-kind piece of art. A limited number of posters were even signed by the band.
Louis DeMarco, another artist represented by We Are Lions, has been an artist at the studio, Project Onward, since 2005. Autism is a daily challenge for DeMarco, however, he has found that it has become the source of his artistic inspiration. DeMarco has developed multiple creative strategies for describing and coping with his challenges of ASD. He catalogues his mental ups and downs with extensive charts, detailed maps, and very specific notes-to-self.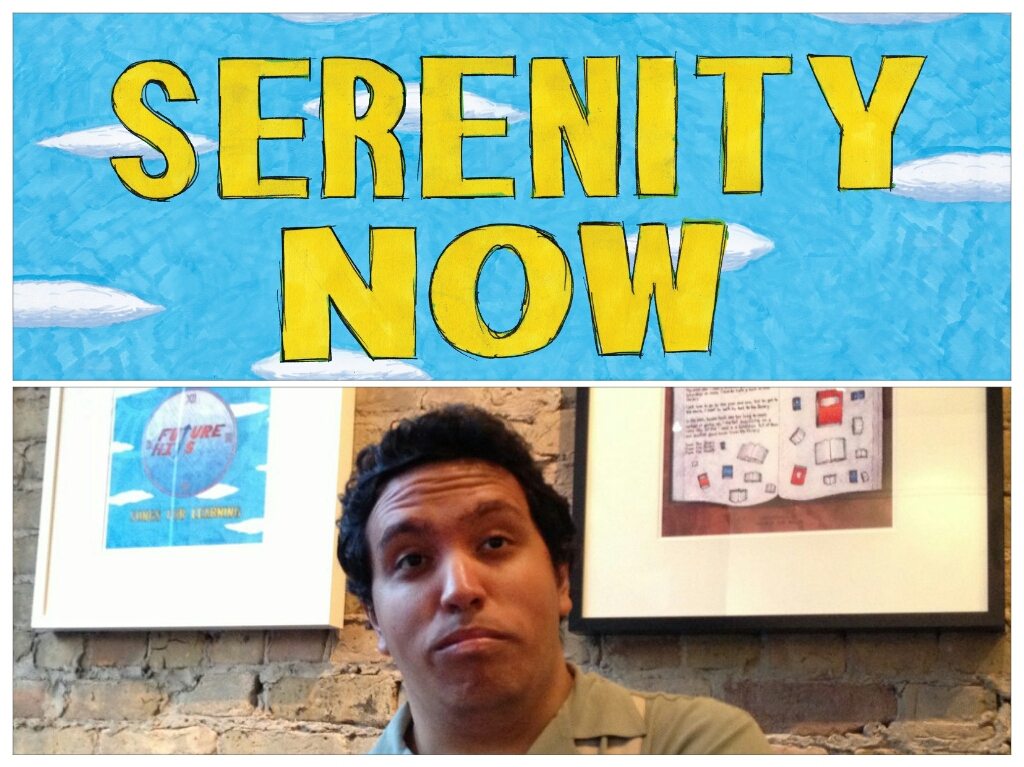 Fernando Ramirez enjoys an unique niche in painting three-dimensional objects. An artist at Project Onward since 2006, Ramirez is known for his commissioned portraits of people and their pets. "I love working at Project Onward because I get to practice and learn from other artists," says Ramirez. The artist also pours his personality onto canvas by painting colorful scenes of Chicago's famous locales. "My work is a more colorful view of reality," says Ramirez.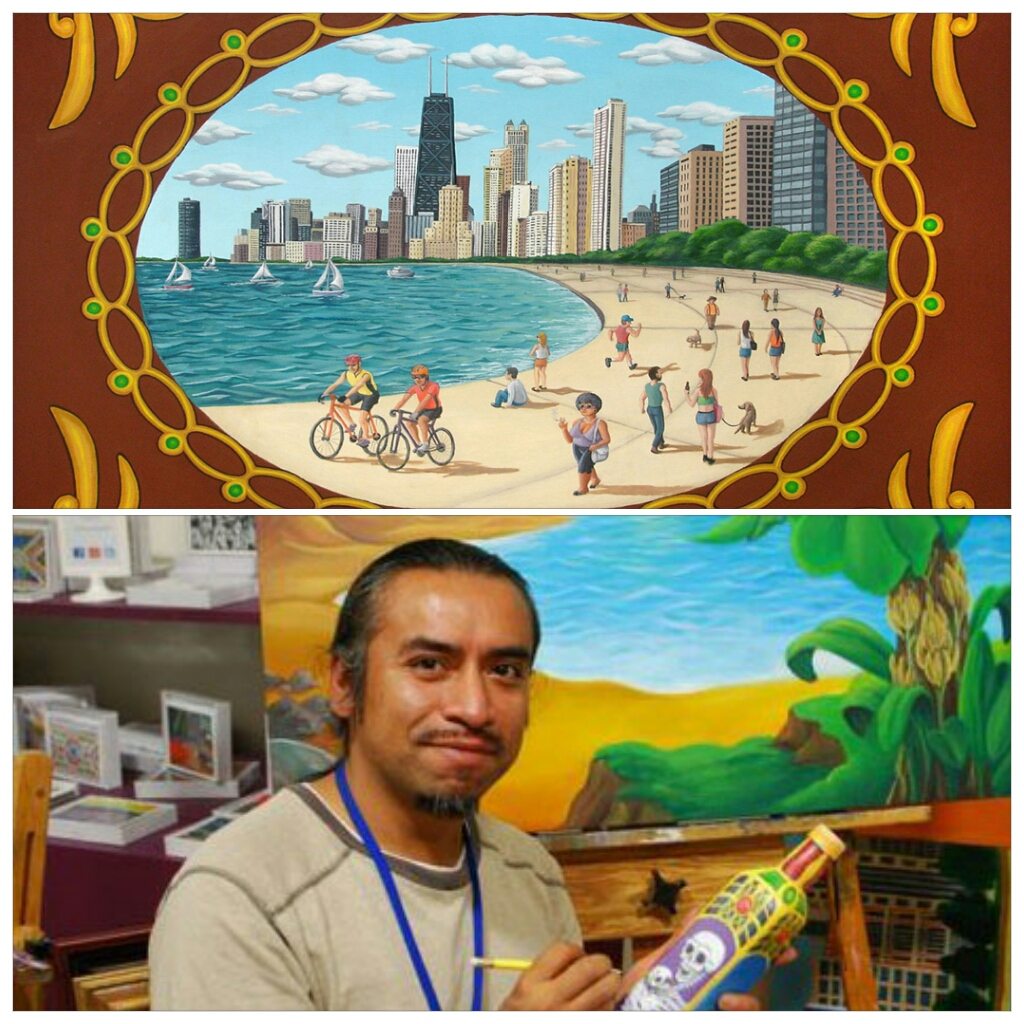 For a quarter of a century, the month of April has been known as Autism Awareness Month. It's a time to celebrate those with autism and educate the masses about ASD. It is a time for inclusion and self-expression for those who live with ASD. It is also a time for oneself to come to the realizations of what children and families who have ASD go through on a regular day-to-day basis. Organizations around the world show their support by participating in fundraisers, holding seminars, using trending hashtags on social media platforms, and/or by wearing blue, the official color of Autism Awareness Month.
About one percent of the world's population has autism spectrum disorder (ASD). According to The Autism Society, the nation's leading grassroots autism organization, autism spectrum disorder is a developmental disability that affects a person's ability to communicate and interact with others around them. There is no certain cause of ASD, however with increased awareness and early diagnosis, families can get the help they need for an improved lifestyle. The disorders are characterized by difficulties in social interaction, verbal and nonverbal communication, and repetitive behaviors. A lot of people with ASD tend to excel in visual skills, music, math, and art.
"Art is one of the most powerful communication tools human have. The problem with visual art is that it is often constricted to the space in which it originally lies. We Are Lions offers a platform to spread artwork on a number of platforms like t-shirts, tote bags, home decor and accessories. These products function as moving art canvases. We give 50% of our profits back to the artists and nonprofit organizations we partner with. This is a huge percentage but we believe that our partners are just as integral in the process as we are. Without art, what do we have? Earth without art is just eh," says We Are Lions founder, David Schwartz.