Okay…. So perhaps I was wrong about Elliott not really being sick because I've just spent the last 45 minutes scrubbing things out of the carpet that I never want to have to scrub out of the carpet, ever again.
I won't go I to detail but Elliott woke from a dead sleep and puked on the living room floor. He tried running to the bathroom but left a trail behind him, all the way to the bathroom.
Just imagine your worst case of the stomach flu and ALL it entails. That's an enormous mess and it streched through 2 rolls of paper towels, a container of bleach wipes and a can of Lysol, of which I'm now out of.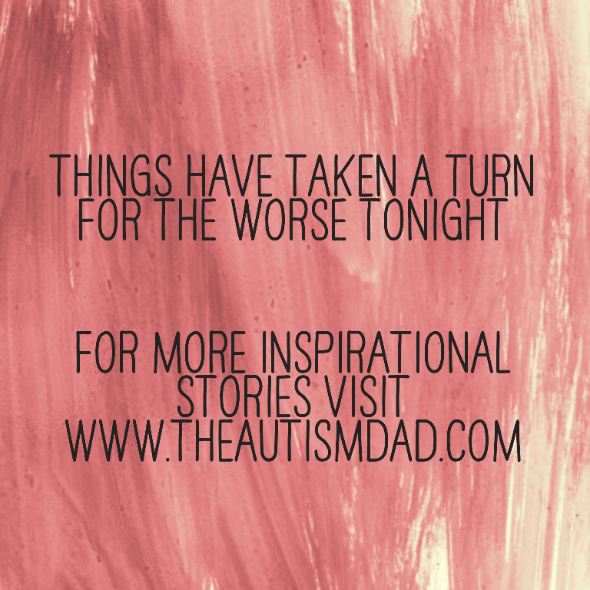 Maybe this is all the result of what he ate today but I'm worried it might be that really nasty stomach bug that's been going around the school and sending kids to the hospital.
They have been in the ER as a result of dehydration, as this bug is causing fluid loss out both ends, if you get my drift.
Thankfully, we do have anti-nausea medication that will stop the puking at least and help him keep fluids down. That will make a difference and if this does prove to be more than just a food related issue, it will play an important role in keeping him out of the hospital..
After cleaning everything up, I'm not exactly feeling so hot myself but I think it's psychosomatic and as time passes, I'll feel better.
If Elliott's not feeling better in the morning, I'll cancle the installation, just to be safe….
Poor Elliott's feeling better after a nice warm bath but he's not relaxed enough to actually fall asleep, so I fear it's going to be a long, sleepless night.