The boys had a pretty good day. They got off to school without much problem. I was pleasantly surprised because Elliott only had a couple hours of sleep. He's been struggling to sleep the last couple nights and we may have to speak with his pediatrician for advice because Melatonin isn't helping.
I went back to bed cause I wasn't feeling well, still due to the whole Paxil thing but I felt better when I woke up and was able to get quite a bit accomplished.
One of the things I'm really struggling with is taking in enough water, especially since herthis whole Paxil thing. I'm making a concerted effort to fix that but the nausea is pretty rough at times and I don't want to think about eating or drinking. I'm working on it though.

Lizze is still miserable from her oral surgery last week but she's slowly getting back on her feet as well.
Gavin struggled today but that sort of his status quo right now. He didn't lose his temper or anything like that. He's just struggling with everyday life and all it entails. Life isn't easy for him but he handles it like a champ. He drives me crazy but I couldn't be prouder of him.
In other news, Maggie is doing better. We changed her food a little while back and it seems to be making a difference. She's still going blind and her hearing is questionable but she was chasing birds and squirrels outside today. She saw them and from across the yard too. They may have been Grey little blobs but she was right on target. She didn't catch anything and we wouldn't let her anyway. It's just nice to see her doing better.
Emmett and I cleaned out the aquarium this afternoon. We drained and replaced some of the water. We cleaned the filters and replanted the plants that the stupid crayfish keeps unplanting… 😁
Maintain fish is really soothing for all of us and it's something I really enjoy.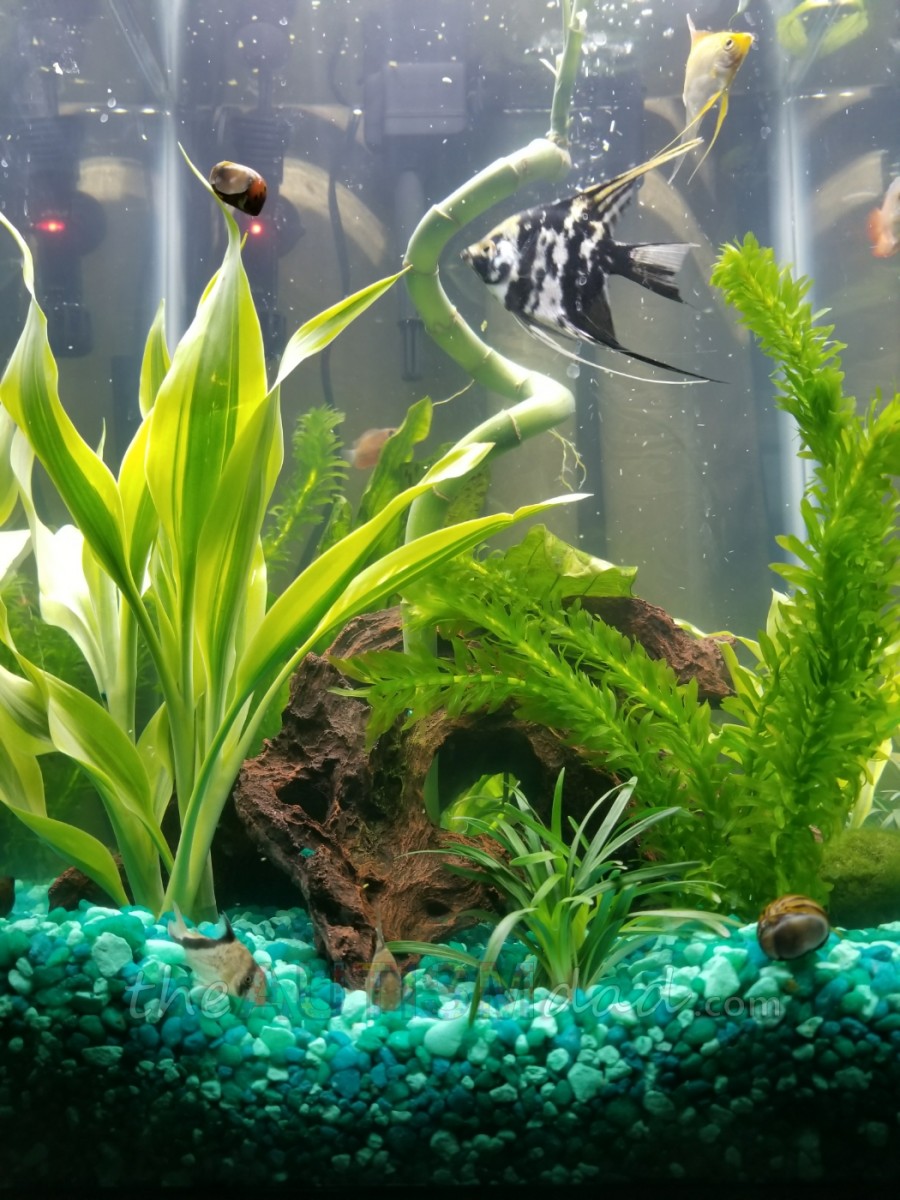 The car still worked and our house kept the weather at bay. We made progress on the laundry and knocked out a few shows on the DVR as well. Emmett actually ate dinner and Gavin didn't have any health related problems tonight.
All in all, I'd say it was a pretty good day and we have a great deal to be thankful for. ☺